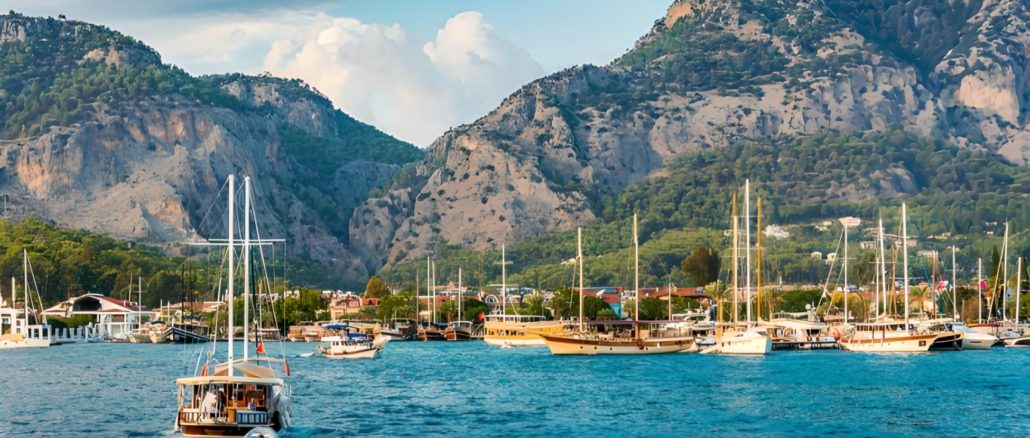 Gocek Resort & Port ( Göcek ve Göcek Limanı )
Gocek Resort & Port, This is a beautiful natural harbour at the north of Fethiye Korfezi and one of the famous stopover in the entire area. The mountains to the north and the promontory to the south west are forested. The verdant terrain rises progressively towards to the mountains. After the airport at Dalaman opened Gocek became most favourite yachting harbour in the region. Many yachts are left here all summer, and their owners visit each weekend, so it is difficult to find any room to berth at the municipality pier.
Gocek has long been a desirable destination for both Turkish and foreign yachtsmen, as well as a favorite stopover for jet-setters and celebrities alike. This paradisical village of two-thousand inhabitants is only 20 minutes by car from Dalaman International Airport, which can be reached in under 1 hour from Istanbul.
It is not just world-class yachting that makes Göcek a special place; it is the way the culture and natural surroundings blend in such a serene way. Strict development laws ensure that this very unique setting is protected; and since there is no oversupply of hotels, it is never crowded; majority of visitors are usually sophisticated travellers like yourself.