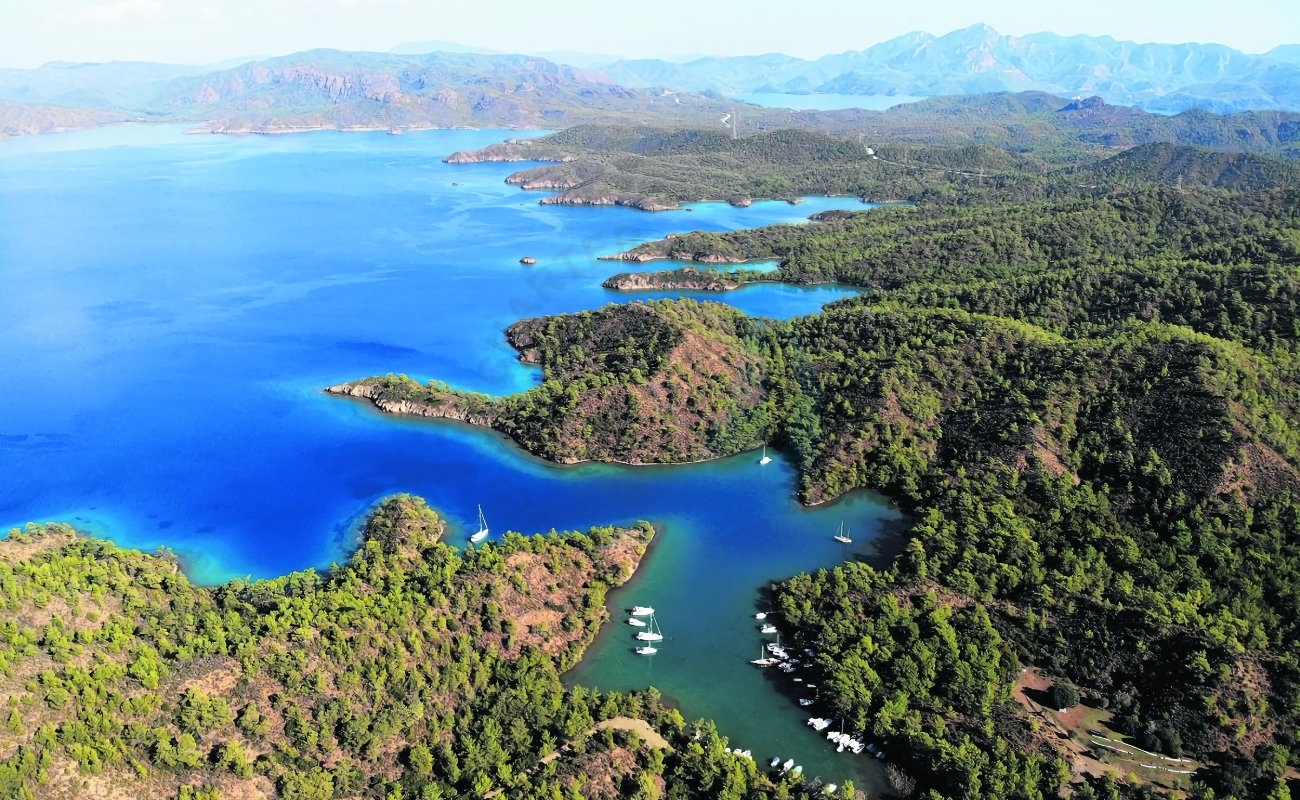 Gulf of Gokova
Gulf of Gokova, also known as the Gulf of Kerme, is a large and picturesque gulf located along the southwestern coast of Turkey. It is known for its natural beauty, clear waters, and historical significance.
Gulf of Gokova Location
Gulf of Gokova is situated between the Datca Peninsula to the south and the Bodrum Peninsula to the north, along the coast of the Aegean Sea. It is part of the Muğla Province in southwestern Turkey.
Gulf of Gokova Geography
The gulf is characterized by its deep blue waters, surrounded by lush green hills and mountains. It is renowned for its natural beauty, making it a popular destination for both domestic and international tourists.
Gulf of Gokova Beaches
Gulf of Gokova is dotted with numerous beaches and coves along its coastline. Some of the well-known beaches in the area include Akyaka Beach, Akbük Beach, and Çalış Beach. These beaches offer opportunities for swimming, sunbathing, and water sports.
Marine Life
The gulf is home to a diverse range of marine life, making it a popular destination for scuba diving and snorkeling enthusiasts. The clear waters allow for excellent visibility to explore underwater caves, reefs, and marine species.
Akyaka
Akyaka is a charming coastal town located on the northern shore of the Gulf of Gokova. It is known for its picturesque waterfront, wooden houses, and the Azmak River that flows through the town. Akyaka is a popular base for exploring the gulf and its surroundings.
Gulf of Gokova Sailing
Gulf of Gokova is a popular destination for sailing and yachting. Its sheltered waters, numerous bays, and islands make it an ideal area for sailing trips and boat tours. Many visitors explore the gulf by chartering sailboats or traditional Turkish gulets.
Gulf of Gokova Archaeological Sites
The region around the Gulf of Gokova has a rich history, and there are several archaeological sites in the area, including ancient cities and ruins from various historical periods.
Accessibility
The gulf is easily accessible by road from major nearby cities like Bodrum and Marmaris. Both domestic and international visitors can reach the area through nearby airports, such as Bodrum Airport and Dalaman Airport.
Overall, the Gulf of Gokova is a stunning natural paradise offering a mix of coastal beauty, outdoor activities, and historical exploration. It is a popular destination for those seeking a peaceful and scenic escape along the Turkish Aegean coast.