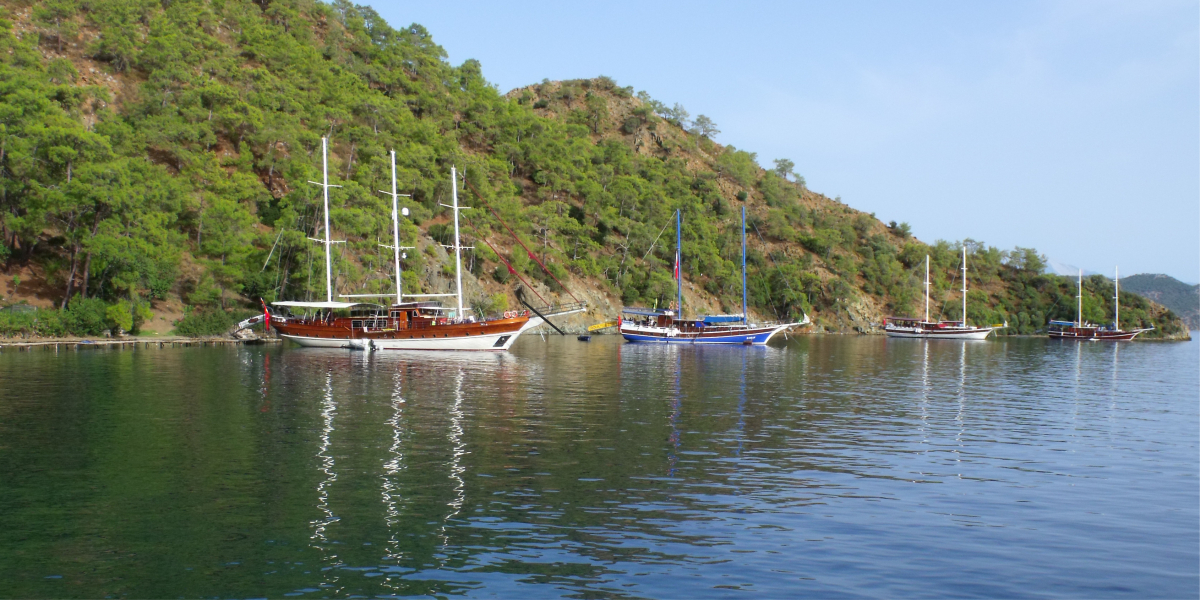 Check Out The Latest News On The Crew On Board
Gulet Cabin Charter Crew on Board – Boat Cabin Charter Crew on Board – Yacht Cabin Charter Crew on Board
Crewed Cabin Charter
We must admit that the crews take a large part in your blue cruise holiday experience, and could easily be one of the main reasons there are so many returning guests. The crew creates a sense of family on board; however, good crews are only around you when you need them. Experienced crew members perform their duties in a seamless flow. This could make you think that their job is easy, seeing how effortlessly service unfolds : from serving your meals and drinks, docking or anchoring maneuvers, line handling to standing watches. Modern gulets are comfortably equipped with most home comforts, and encourage a relaxed and enjoyable atmosphere for all the passengers with a friendly relationship with the crew.
Your captain and crew are experienced seafarers, usually local Turkish people, who know cruising grounds in and out and will share their knowledge, skills and local lore with you. When the Blue Cruises originated first the crews on gulets were family members. Today with higher requirements set by the local authorities and international regulations you will come across more professional crews.
The crew of 3-4 serve you on board as captain, cook and general assistant. The captain and the crew will do al the cooking and cleaning for you, relaxing, swimming and sunbathing are your responsibility!
Gulet's galley is well equipped and the cook takes pride in creating tempting dishes of Turkish and international origin. You will be expected to let the Blue Guide company know of your preferences as to what types of food you like to eat, whether you have any allergies and if you have any special dietary requirements. The cook will then try to fulfill your requirements as far as possible; although in Turkey some ingredients are just not available. Before you book Blue Guide company can let you know whether or not your dietary requirements can be met on board.
Your captain will see to it that your cruise moves along at a good pace. He decides on departure times and meal times according to the composition of the group, the day of the week and weather conditions. The captain is responsible for the safety of the vessel and its passengers and has the right to alter the itinerary when necessary.
The crew aboard Gulets and yachts often do not have a foreign language mastered, but they almost always know a few "every-day" phrases and are able to understand almost all requests during your Blue Cruise in Turkey with a crewed cabin charter. If you are planning to charter a Turkish vessel and require a member of your crew to speak good English, you might be advised to hire the services of a local tour guide for the duration of your cruise. Apart from giving you a better insight as to the Turkish way of life, any shore excursions to archaeological sites are sure to be more rewarding with a guide along.