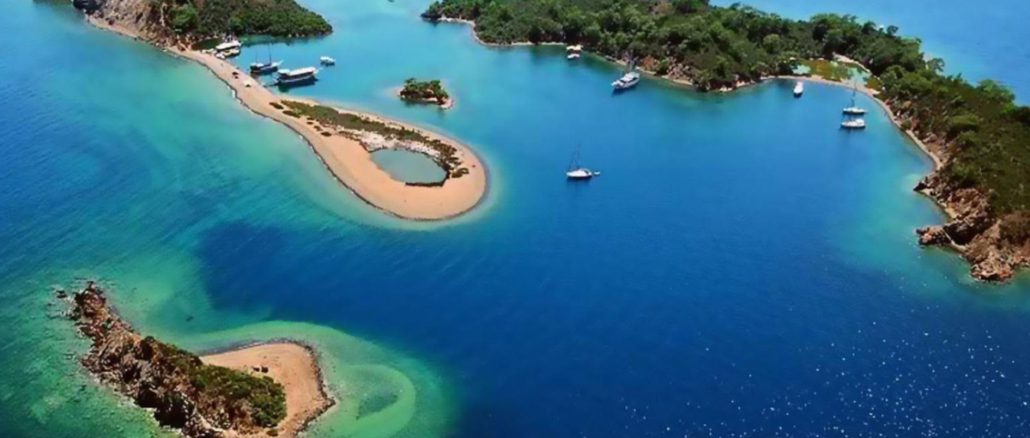 Flat Islands ( Yassıcalar )
Blue Voyage in Turkey – Flat Islands – YassıcalarThe islands called Yassıca Adaları which arouse interest because of their mysterious appearance and are favoured by yachts. Flat Islands are a group of islands very close to each other, located just at the opposite of the Gocek harbour.

The property here, is the salty lake in the middle of the long sandy part of the biggest island in the group. This is also a charming place with the clear, dark blue, and very deep waters. It is easy to walk from the biggest island to the smallest (1.5m depth). On the biggest island, further to the north, there's a long, sandy beach leading to the lake.