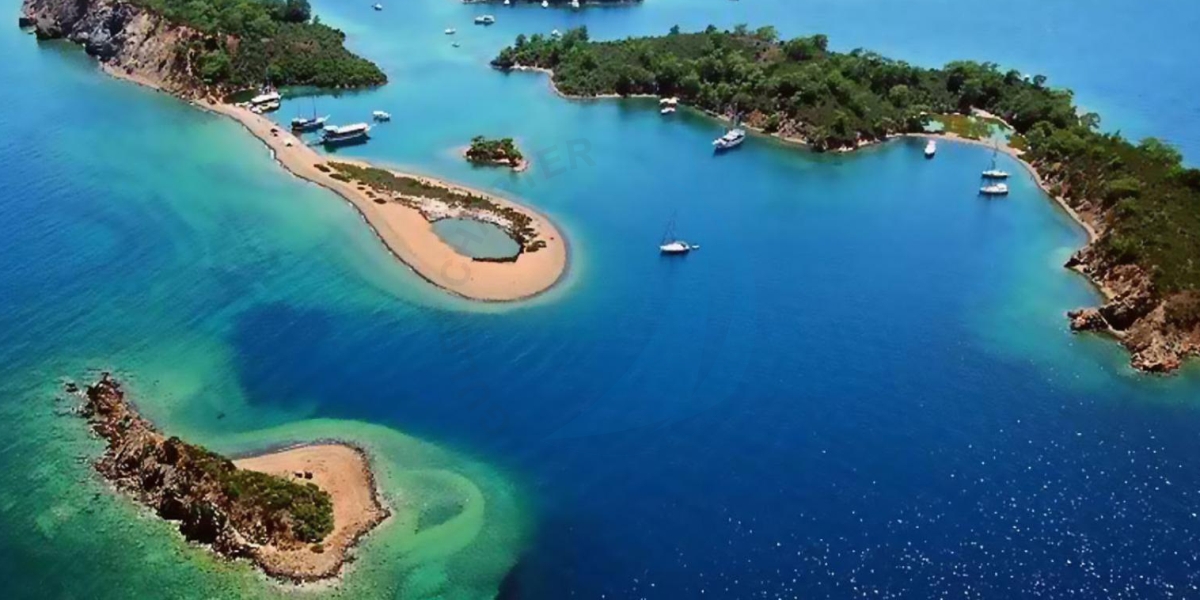 See Why A Gulet Cruise Is A Complete Treat
See Why A Gulet Cruise Is A Complete Treat. Gulet The classic Gulet blends practicality and tradition in a relaxed style that embodies the Blue Cruise. Best known for its rounded aft, low-to-the-water profile and roomy hull, was once used by fisherman and sponge divers to transport their catch. Over the years Gulets have evolved from traditional fishing and cargo vessels into their present profile of a broad beam and wide deck. These days, Gulets are associated primarily with charter and various designs have emerged, all of which come under the collective description of wooden Gulet.
The original Gulet has the rounded aft, but as design limits the number of cabins which can be built in, the "Ayna Kic" (flat-backed) style of Gulet is becoming increasingly popular as a charter vessel. Each of Gulets have been hand-crafted in Turkey and took almost a year to build. Constructed mainly in the shipyards of Marmaris, Bodrum, Fethiye, Bozburun and Istanbul, and along the Black Sea Coast, these boats are equipped with motors as well as fully functional rigging.
These 18-27 metre boats, 5-7 meter wide have 4 -10 private wooden cabins with bathrooms for up to 20 people. Gulet cabins are popular as they are all about the same size, and Blue Cruise in Turkey- Gulet each one has either a double berth, or a double berth lower and single upper (bunk-berths). Every cabin has a wardrobe for hanging clothes and a number of drawers. There is also room for stowing bags and bulky items. All cabins have their own ensuite bathroom with a pull-out shower hose attached at the basin. In the cabin you are provided with bath and hand towels, linen and a blanket. Cabins have 12 volt electricity. The electricity on most Gulets runs at 12 V / 24 V. Please consider this if you wish to bring battery-operated or electric shavers, videos, portable PCs, etc. You are welcome to bring your hairdryer too, but the best way to dry hair in these parts is the natural way – under the sun!
Electricity at the ports is 220 volt.
The living areas of a Gulet consist of an indoors saloon (some have an encloseable aft area instead), and aft deck for dining and lounging in the shade of a sun awning and a Blue Cruise in Turkey- Gulet forward deck with numerous sunbeds which can be shaded by a canopy when the yacht is not sailing.
All yachts have a bar where you will buy all your alcoholic and sof drinks for reasonable prices, lounge/ dining area, music system, sundeck and sunbeds.
The rear deck of the Gulet is the lounge and dining area where you will be served freshly prepared breakfast, lunch and dinner meals, including grilled meats, fish dishes, salads and fruits and Turkish specialities. All meals are suprisingly good, healthy and nutritous. Dinner on the aft deck is usually the highlight of the day: a long leisury meal sitting under the stars and listening to the water lapping at the hull of the Gulet.
Gulets are excellent watersports platforms with windsurfer, fishing and snorkelling equipment, canoe for your pleasure. If snorkeling is one of your favourite pastimes, we suggest you pack your own set of gear, then you won't need to adjust the mask size every time you wish Blue Cruise in Turkey- Guletto explore the depths.
All yachts have a tender with either oars or an outboard engine. Those yachts that offer optional waterskiing have a powerful outboard engine, while the outboards of others are designed purely for getting to shore and back.
All yachts are equipped for safety, have a VHF radio, a stereo cassette player and a selection of cassettes. Many of the newer vessels have a cellular telephone, TV, video player and CD player.