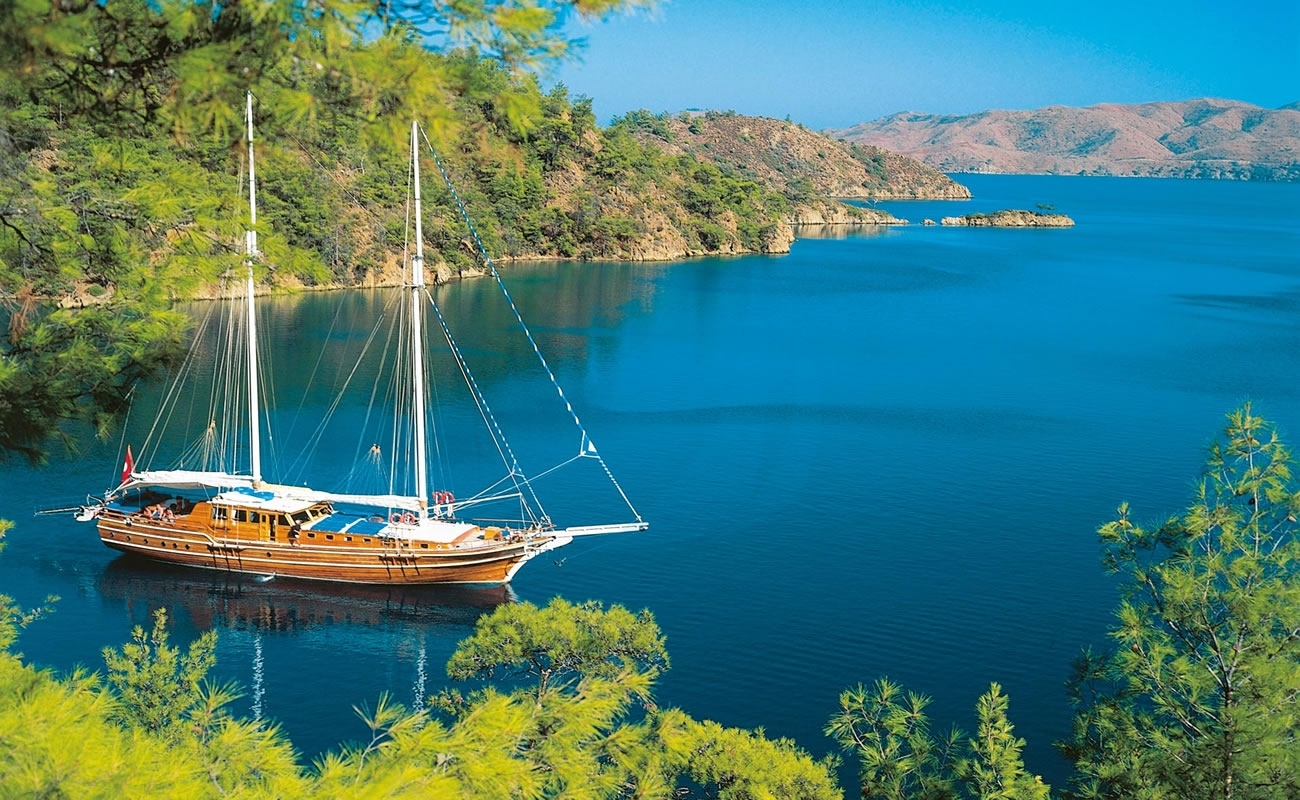 The best about gulet charter from the expert
The best about gulet charter from the expert, at the turn of the century (end of the 90's) we took a short Blue Cruise (Gulet Cruise) over a weekend with our friends and fell in love with Gulet holidays, the Blue cruise and the relaxed way of coastal life and the peace enjoyed on board. That was a small caique with two crew: the captain and his assistant, serving as deck mate as well as the cook. That caique was very simple and basic, one of the kind from the past of the Blue Cruise.
We still cherish that holiday memory: the simple vessel taking us from one gorgeous bay to most intimate islands and areas along the Golden coast Marmaris – Fethiye. Since then we have continued to enjoy Blue Cruise on gulets of different standards and sizes, all of them are excellent vessels that allow you to be closer to nature and history.
Throughout the years we have also been involved in chartering private gulets as well as cabins for singles, families and couples alike. With an office established in Marmaris, Turkey we are available locally, which is crucial for your local point of contact, whether it is an adjustment in your travel plans, arrival or departure we are ready to assist you here first hand. Our aim is to completely satisfy every need of our clients, with our personal service. We also believe that our success in chartering depends largely on how well the company's brokers are familiar with the boats and crews they represent, and the cruising areas we offer.
With so many years of combined experience, we are one of the most qualified charter brokerages in the industry. We feel that there is no substitute for seeing a boat and cruising ground first hand.
We are people with a passion and inspiration, who continually aim at improving quality in this part of the Mediterranean yacht charter, plus selected bareboats in the Mediterranean and Greek Islands. We are an independent company for the Mediterranean charter boats, gulets, caiques and bareboats and over 1000 crewed yachts. Because we are not limited to selling any particular boats, we can honestly give you advice on which boat best suits your needs.
We know these boats and crews well, and can honestly give you advice on which boat best suits your needs. Our services, security and first hand information we give you can make all the difference to the success of your holiday.
We look forward to helping you plan your vacation of a lifetime. We can help you plan a private yacht charter in Turkey and Greece, find the best Mediterranean charter yachts, arrange a sailing vacation in Turkey and Greece, or a luxury motor yacht in the Mediterranean.
We have been arranging Mediterranean yacht charters since 1998.
Call, Email or start selecting your yacht and cruising ground. This website will help you find the private yacht charter of your dreams and our brokers will make it easy. Let us help you turn dreams into reality. We hope you enjoy our site.
We have been there from the beginning and have the knowledge and expertise to simplify the booking process and ensure the best possible boat for your budget.
Note: most of the photos used on this website are originally made during our Gulet cruises.