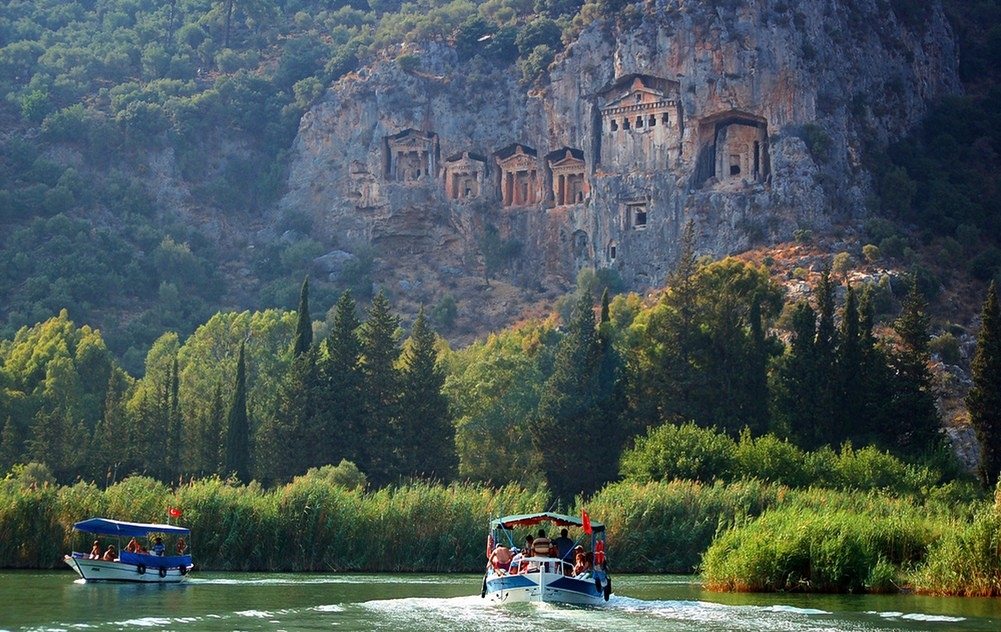 Lycian Tombs & Caunos ( Kral mezarları ve Kaunos )
Lycian Tombs & Caunos, The ancient city of Caunos stands midway along the channel facing Dalyan. Settlement here is believed to date from 3000 BC by Caunos, the son of Miletos and it later grew into a major port on the border between Lycia and Caria. Sprawling over a broad sloping site overlooking the sea and the delta, the principal monuments to be seen in Caunos are the Acropolis surrounded by city walls, a theatre, four temples, an agora, stoa, nymphain, baths, palestra, churches and a cistern.

The imposing Lycian rock tombs with their facades curved into the form of temples were the last resting place of the kings of Caunos. The city had two harbours, one for military use and the other for merchants. Inscriptions discovered on the nymphain have been found to cite customs regulations and have thrown valuable light on the economic life of the city.