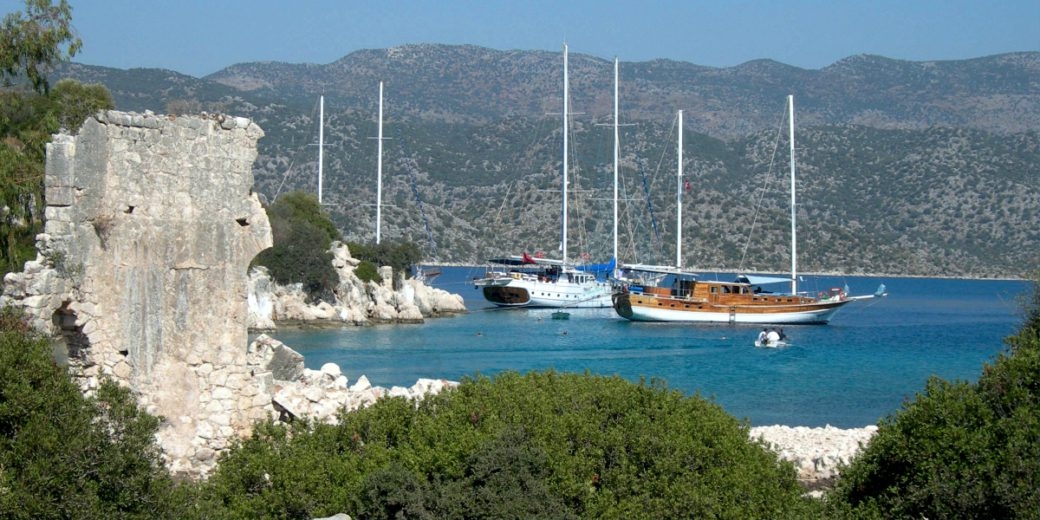 Private Gulet Charter Crew on Board
Crew on Board Gulet Charter – Boat Charter Crew on Board – Yacht Charter Crew on Board
For the type of Blue Cruise we offer, you don't have to hold a skipper's license no do you need to have previous sailing experience. We provide you with a traditional wooden yacht which you charter with crew. Modern gulets are comfortably equipped with most home comforts, and encourages a relaxed and enjoyable atmosphere for all the passengers with a friendly relationship with the crew.
Your captain and crew are experienced seafarers, usually local Turkish people, who know cruising grounds in and out and will share their knowledge, skills and local lore with you.
The crew of 3-4 serve you on board as captain, cook and general assistant. The captain and the crew will do al the cooking and cleaning for you, relaxing, swimming and sunbathing are your responsibility!
Gulet's galley is always well equipped and the cook takes pride in creating tempting dishes of Turkish and international origin. You will be expected to fill in a "preference sheet" to list what types of food you like to eat, whether you have any allergies and if you have any Private gulet charter in Turkey – Private yacht charter special dietary requirements. The cook will then try to fulfill your requirements as far as possible; although in Turkey some ingredients are just not available.
Just as you will let your cook know what appeals to you in the way of food, you are wise to let your captain know what interests you ashore. His expert advice will enable you with a satisfying itinerary with all the right ingredients.
Your captain will see to it that your cruise moves along at a good pace. He decides on departure times and meal times according to the composition of the group, the day of the week and weather conditions. The captain is responsible for the safety of the vessel and its passengers and has the right to alter the itinerary when necessary.
The crew aboard Gulets and yachts often do not have a foreign language mastered, but they almost always know a few "every-day" phrases and are able to understand almost all requests. If you are planning to charter a Turkish vessel and require a member of your Private gulet charter in Turkey – Private yacht charter crew to speak good English, you might be advised to hire the services of a local tour guide for the duration of your cruise. Apart from giving you a better insight as to the Turkish way of life, any shore excursions to archaeological sites are sure to be more rewarding with a guide along.