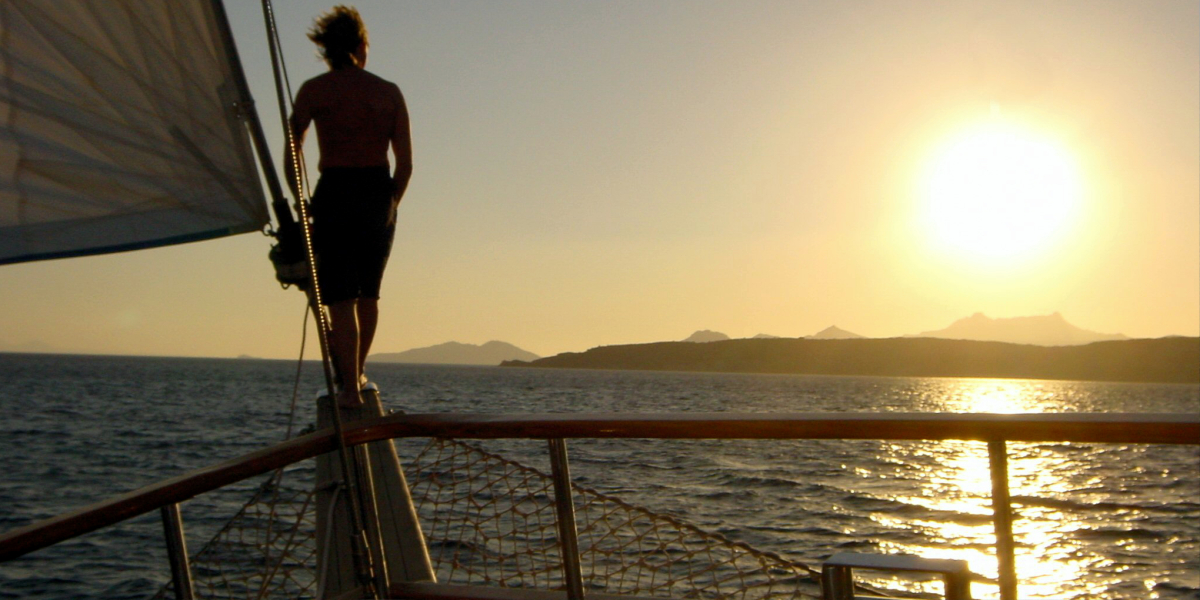 The Most Accurate Sneak Peek At Life On Board
Gulet Cabin Charter Life on Board – Boat Cabin Charter Life on Board – Yacht Cabin Charter Life on Board
Good sailing, good food, and friendly company in a healthy and happy environment – that is what Blue Voyage is all about. Wherever you come from, and however old you may be, after a week or two afloat in this scenic wonderland, you will become one heart with the beauty and serenity of nature.
On a crewed yacht, your every need is attended to by a professional crew and your days are filled with panoramas of coast and sea, fascinating ancient ruins and quaint fishing villages.
During the day, we cruise for a few hours and sail if the wind allows. Closer to lunch or dinner, we approach the land and drop anchor in a solitary bay, alongside a small village or off an Blue Voyage / Blue Cruise in Turkey-Weekly Cabin Charter island. At every stop, and there will be at least two per day, there is the opportunity to swim, fish, snorkel, windsurf, sunbathe, take a trip ashore or just read under the shade of the sun awning. The focus of this holiday is on relaxation and recreation. It can be as relaxing or as energetic experience as desired.
Turkey is also a dream for the avid shopper with many places to snap up beautiful hand made rugs and carpets, stunning jewellery and traditional herbs that help make Turkish cuisine mouth-wateringly delicious.
Your friendly, attentive crew will consist of a captain, a cook and either one or two seamen. Their job is to ensure that you are comfortable, well fed and entertained.
A crewed yacht charter holiday gives you the opportunity to see the best of the Turkish coast and at the same time enjoy the lifestyle once reserved for the very wealthy alone.