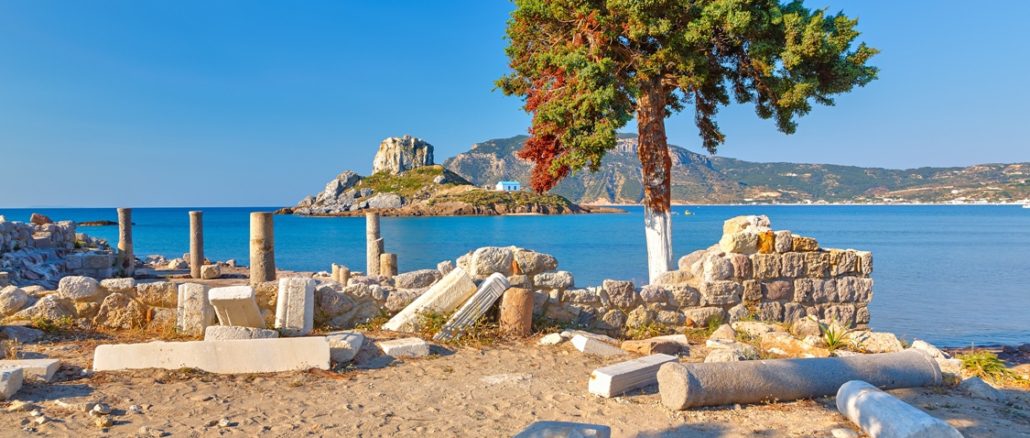 Kos Island Greece
Kos Island Greece is an island part of the Dodecanese. It is the third largest of the Greek islands of the group and the second most popular island for tourism after Rhodes. It is located between Kalymnos and Nysiros.
Kos island is one of the main gates to Greece from Turkey.
Kos is full of interesting archeological monuments from different periods but it is also a modern town. Open spaces, green parks, blue sea and sizzling night life. Most important sites in Kos island: The Ancient Stadium, the Vespesian latrine and the Roman Baths, the ancient Acropolis, the ancient Odeon, the ancient theatre, the site of Asklepieien and the medieval castle which dominates the harbour entrance.
The various charms and beauties of the Greek Island are not visible at the first sight but, after a while, the picturesque villages and the fine beaches amaze all visitors. During the tourist season, there are ferries and hydrofoils from Bodrum to Kos every day, the journey takes about half an hour.