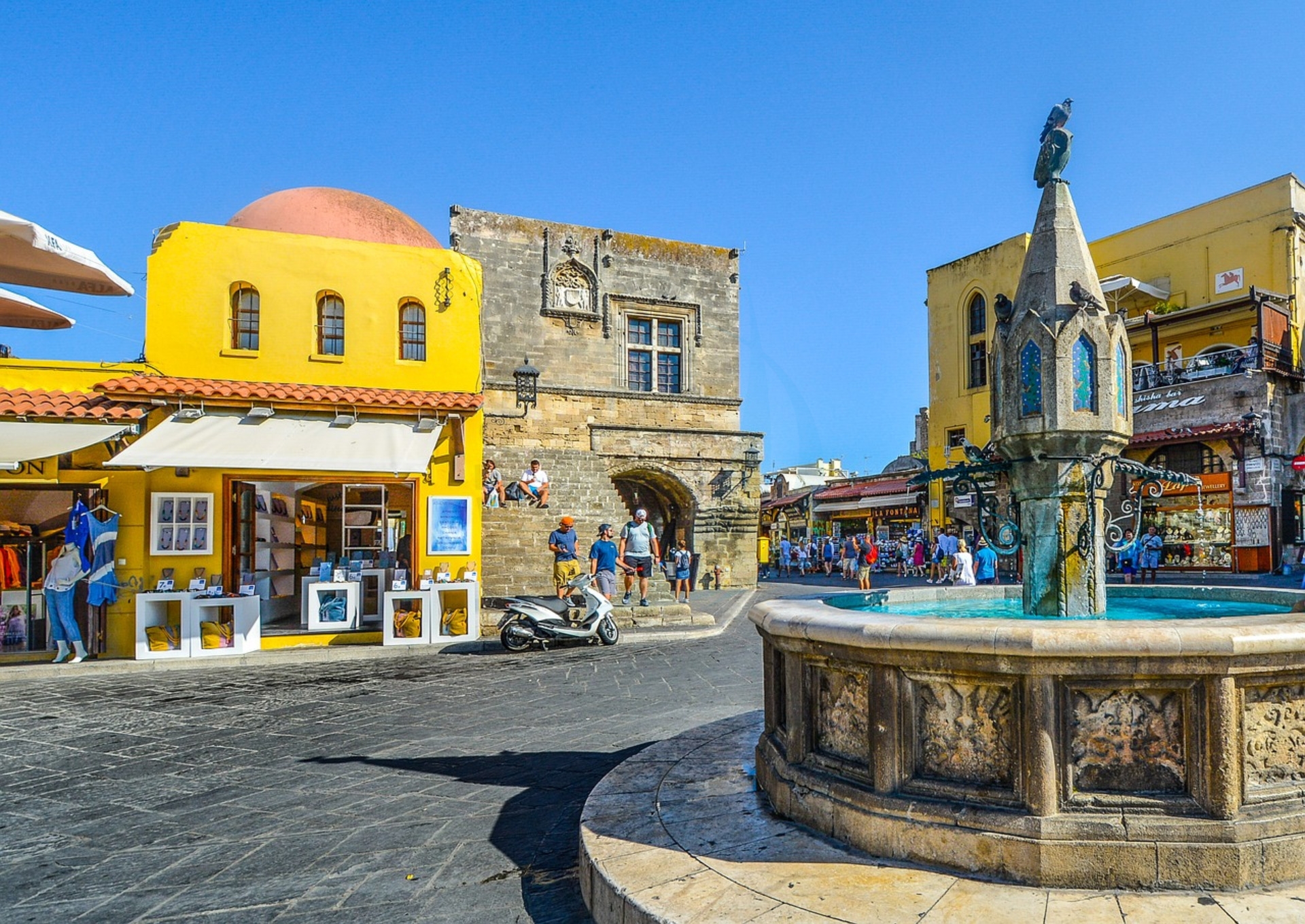 Rhodes Island Greece
Rhodes Island Greece, Have dinner in Greece, and dessert with coffee in Turkey! Sounds too good to be true? It is all possible with Marmaris – Rhodes hydrofoil and ferry connection. Visit Turkey and Greece on one vacation, since the two are only a short cruise apart!
Rhodes is an outstanding island in the East of Mediterranean, the largest one of Dodecanesus, an island rich in its beauty and famous for its history. Four large historic towns still testify its ancient glory with their ruins: Ialysos, Camirus, Lindos, Rhodes itself where buildings dating back to the Byzantium and the middle ages link that distant age of prosperity in the life of today. Philosophers, mathematicians, athletes, poets and sculptors, already well-known in the age of Homer, lived in this flowery island. Some of the most admirable works of art that matchless period, you can see even today in the very surroundings of their creation.
Rhodes, owing its name to the rose, the sacred flower of Apollo, the god of the sun, appears in the tradition as the nymph of this god. Quite flowery under the bright blue sky, still bathed by the same emerald sea, it always looks like a nymph. That ideal island successfully combining the tradition with beauty and always fascinating with it's charms.