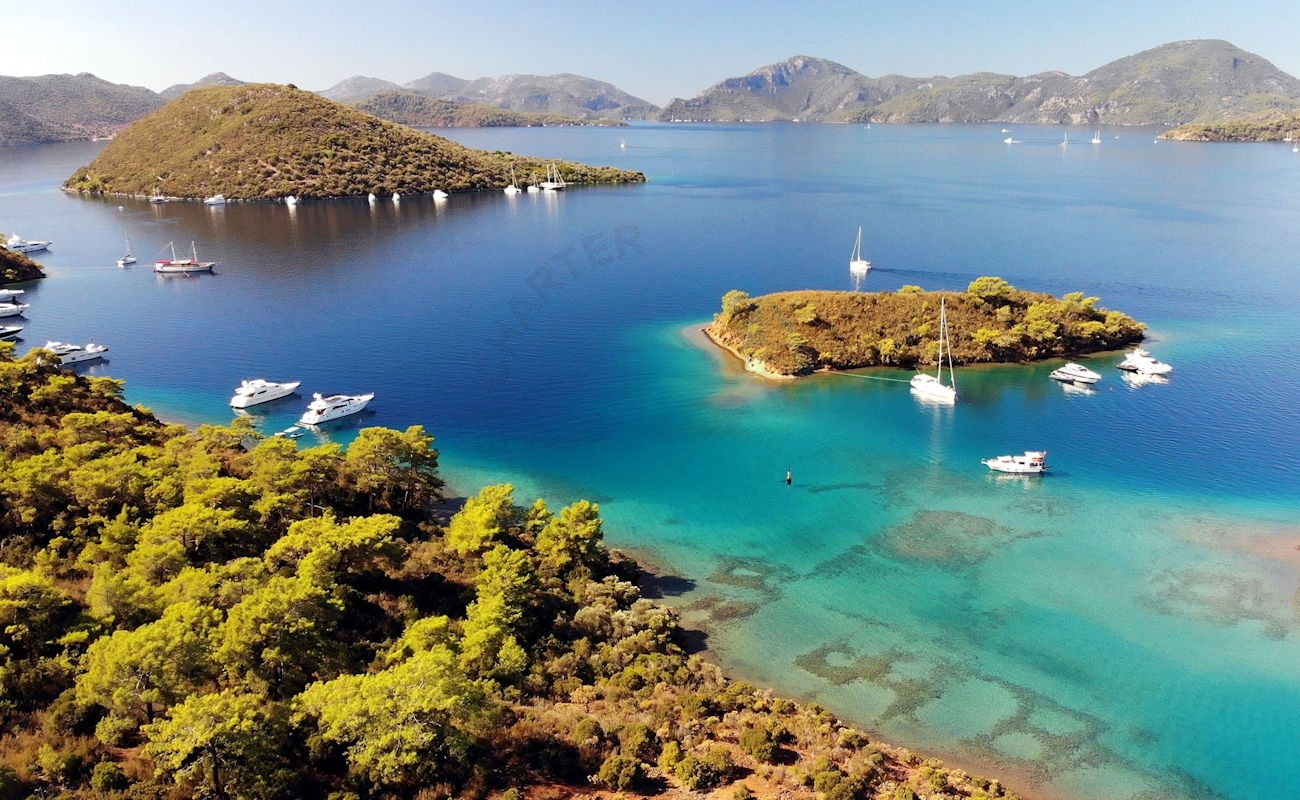 Gocek island
Gocek island fig bay
Gocek island fig bay lies north of the lighthouse (Fl (2) 10s 12m 8M) on the island of Gocek and ends in a pebble beach surrounded by pine trees. The water is clear and the cove is a good shelter in the prevailing winds. The cove is protected by a conservation order; floating buoys and bollards are placed in the cove. Anchoring is no longer permitted. You can pick up the mooring and take a line to the bollard if you wish. There is a restaurant on shore with a T-pier that can accommodate up to 10 boats. There are tailed moorings on the pier.
The restaurant has boat taxi service to and from Gocek (1.3M). This bay is open to motorboat cruising route, it is sometimes boomy. The surroundings are very attractive. Boats stay here for a long time because of the easy access to Gocek.
Gocek island big bay
Gocek island big bay is on the NW corner of Gocek Island. Pine trees surround the bay and the scenery is magnificent. Anchoring is no longer allowed in this cove in accordance with the sailing and anchoring regulations to protect the environment of Gocek's coves. There are floating moorings and bollards in the bay.
This cove offers all-round protection. The nights here are special when there is a full moon.