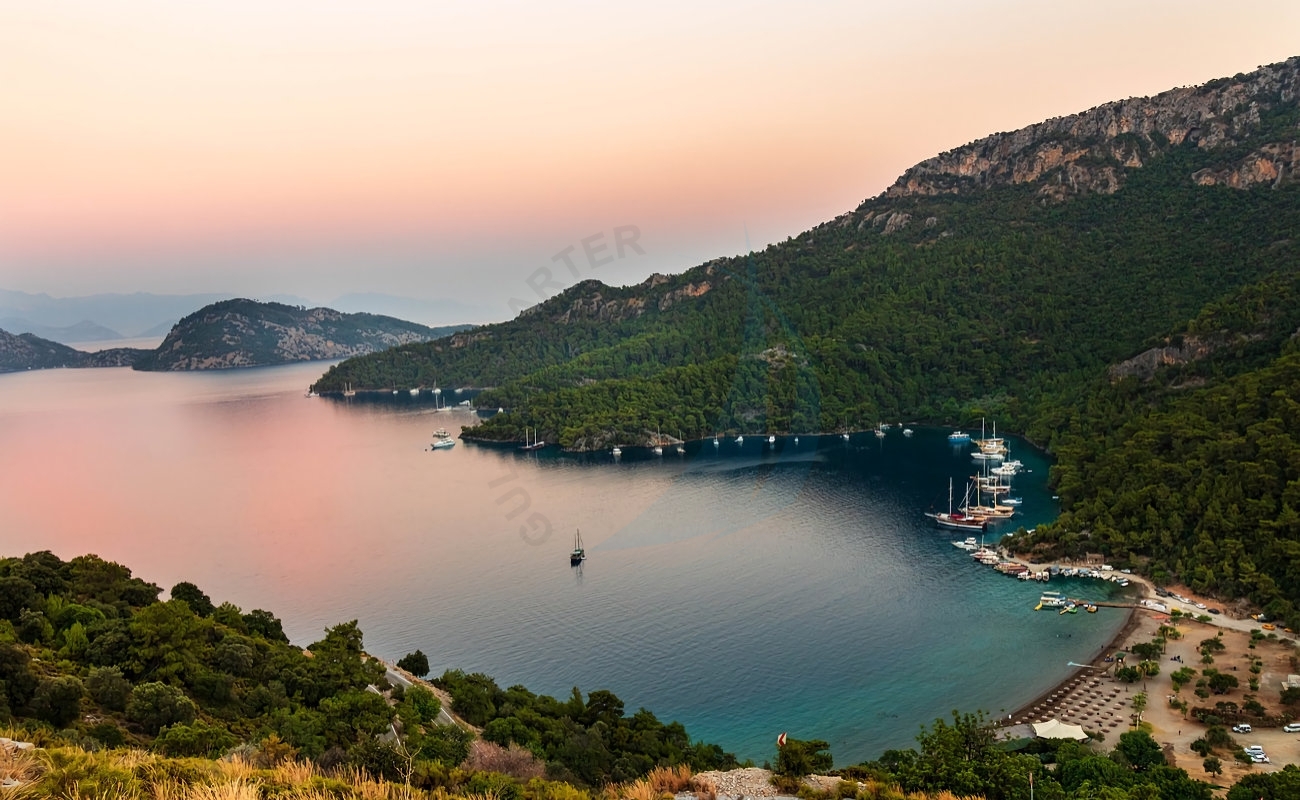 Sarsala Bay
As of my last knowledge update in September 2021, Sarsala Bay is a beautiful and relatively secluded bay located on the southwestern coast of Turkey, in the Fethiye district of Muğla Province.
Scenic Beauty
Sarsala Bay is renowned for its stunning natural beauty. The bay features crystal-clear turquoise waters, rocky cliffs, and lush greenery along the shoreline. It is surrounded by pine forests, creating a picturesque and tranquil environment.
Sarsala Bay Beach and Swimming
Sarsala Bay offers a small sandy beach and pebble shoreline, making it an excellent spot for swimming and sunbathing. The calm and clear waters make it suitable for snorkeling and other water activities.
Yachting and Boating
The bay is also a popular destination for yachts and sailboats. Many tourists and boating enthusiasts visit Sarsala Bay as a part of a sailing or cruising itinerary along the Turkish Mediterranean coast.
Sarsala Bay Nature and Hiking
The surrounding area is ideal for nature lovers and hikers. There are hiking trails that lead through the pine forests and offer scenic views of the bay and the Mediterranean Sea.
Accessibility
Sarsala Bay is relatively secluded and less crowded compared to some other tourist destinations on the Turkish coast. It can be reached by boat or car. It's a great place to escape the crowds and enjoy a quieter beach experience.
Accommodation
While there may not be extensive accommodation options directly in Sarsala Bay itself, nearby towns like Göcek and Fethiye offer various hotels, resorts, and holiday rentals for visitors looking to explore the area.