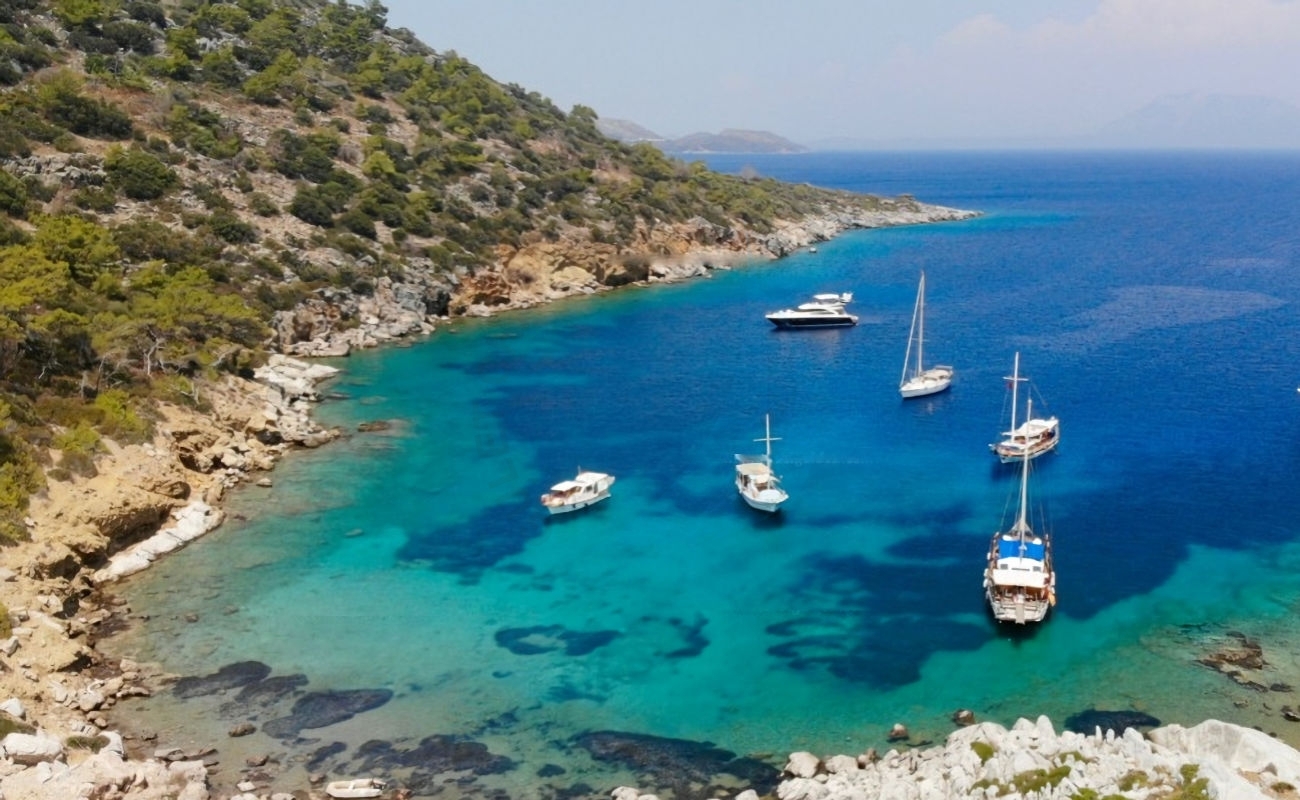 Ince Cape
It is a small cove half a mile west of Ince Cape lighthouse. It can also be called the centre of the open sea. It is the point where the high mountains that stretch from Knidos to the east meet the pine-clad sea. There is no need to mention the cleanliness of the sea at this point. It is quite deep because it is offshore. Anchoring in 15 metres of sandy bottom, you can be at the back or the front.
It is one of the coolest places to go, especially on hot days. From your deck you can see the masts of the boats passing behind the bay.
Once the boat is secured, it makes sense to go ashore. From there you can see the sea you came from and the boats passing by. In the middle of the sea, a cove where you can rest your head and get rid of your fatigue.