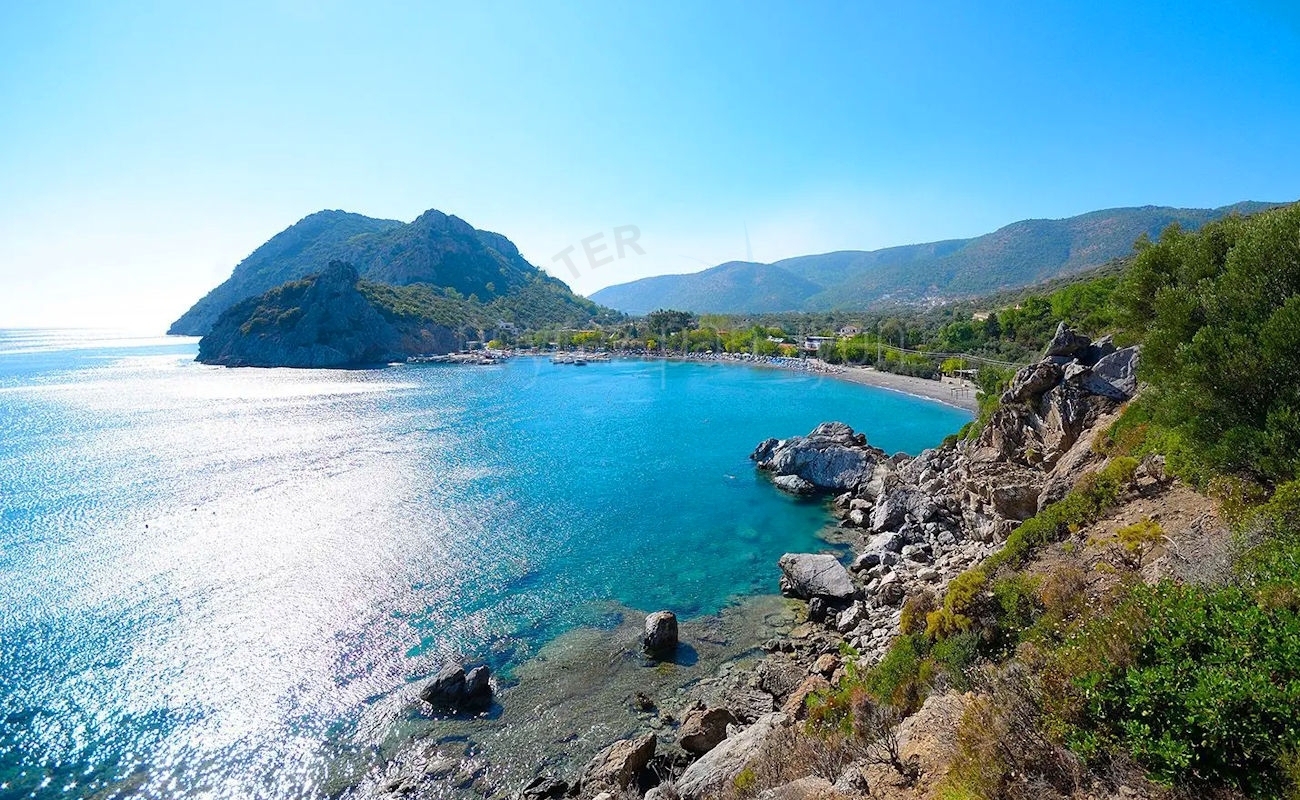 Hayitbuku
The road connecting Hayitbuku and Ovabuku is about 1 km long. Another road is the one that leads to Mesudiye, which is a little bit before the plain on the Knidos road, where the view of Mesudiye can also be seen. This road is a winding road with a distance of 6 km to the coast and passes through Damarası, one of the first settlements of Mesudiye.
The views you will see on the road are very beautiful. This road is also used on the way to Knidos. Hayitbuku can also be reached from Palamutbuku on the coastal road.
Where is Hayitbuku?
Hayitbuku bay and beach are within the boundaries of Datca district, Mugla province. Hayitbuku Bay is about 20 km from the centre of Datca. The sea is very clean and clear. Because of this, it is visited by thousands of tourists every year. Hayitbuku is one of the popular destinations for local and foreign tourists. The beach is completely covered with sand. There are also pebbles on the beach.