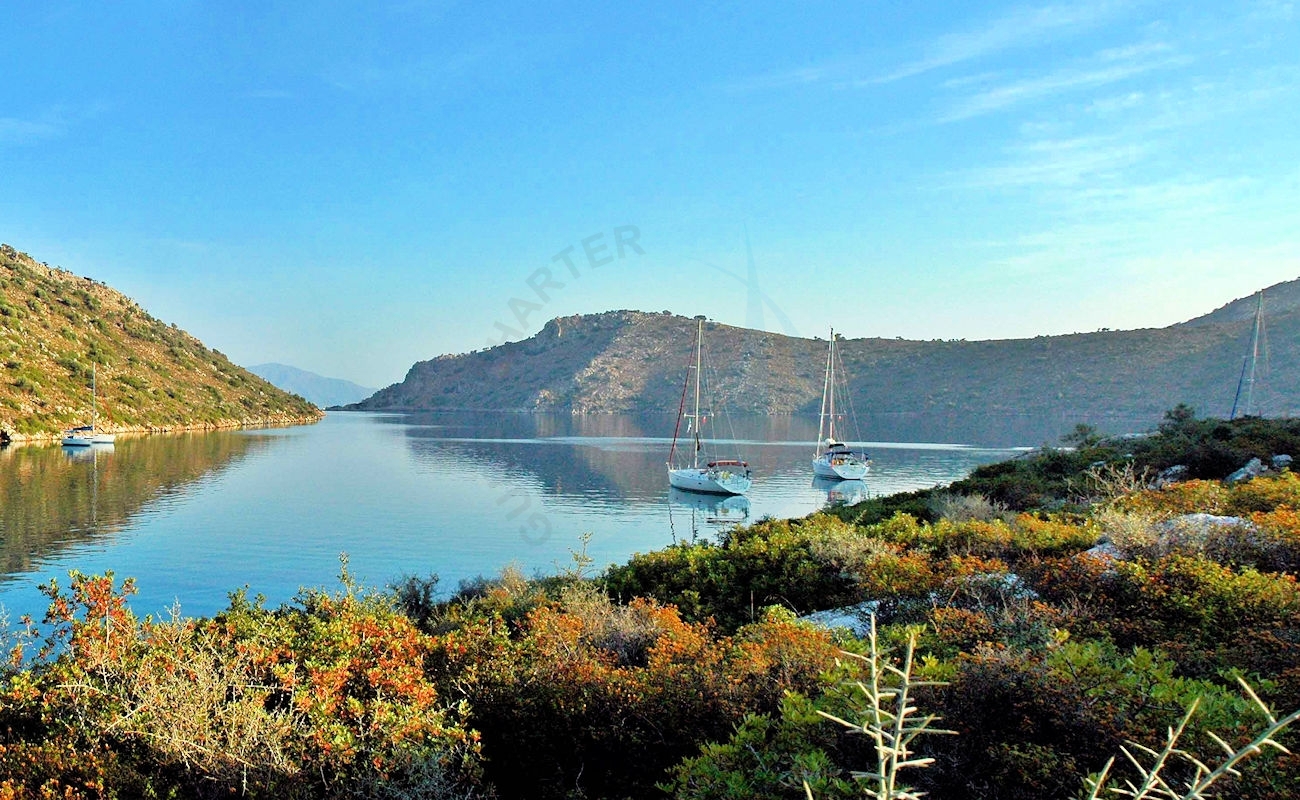 Dirsekbuku
Dirsekbuku, the last sheltered bay to the south-west of Hisaronu Gulf. It is just south of Agil Burnu and continues in the shape of a boot with the indentation facing west.
It is a sheltered bay in all weathers. However, it breathes in strong north winds. There is no road or track, it is virgin. The ground is completely sandy, it holds the anchor whether you are at anchor or astern. Because of the water, the cleanliness of the sea and its shelter, it is very visited by boats. In this crowd it is useful to be at the stern.
You can anchor and sit on any slope of the cove. An indentation on the southern side forms a beach. Fishing boats and the boats of the villagers who make the village bread usually stop here. It is a very sheltered and beautiful place. At the end of the bay there is a facility. In front of the facility there is a dock. The south side of this dock collapsed and remained under water. It can accommodate 14 yachts by using a vault on the other side. Again, the facility has vaults near the quay. Especially if you want to use the south side vaults, it makes sense to take a place on land because of the showers and the narrow space. On the quay, from the side of a stone bread bakery, you can go up to the restaurant overlooking the bay. The view is excellent.
Opposite the entrance to the cove, the seabed is rocky where the depth is indicated on the maps as being between 4 and 10 metres. Collecting the anchors to be thrown to this spot usually causes problems. The chance of the iron getting stuck in the rocks is quite high.
The structure of the ground in the cove, the macchia slopes and the cooling air make it a very popular spot.
You can really relax in this cove where the sea is cool.