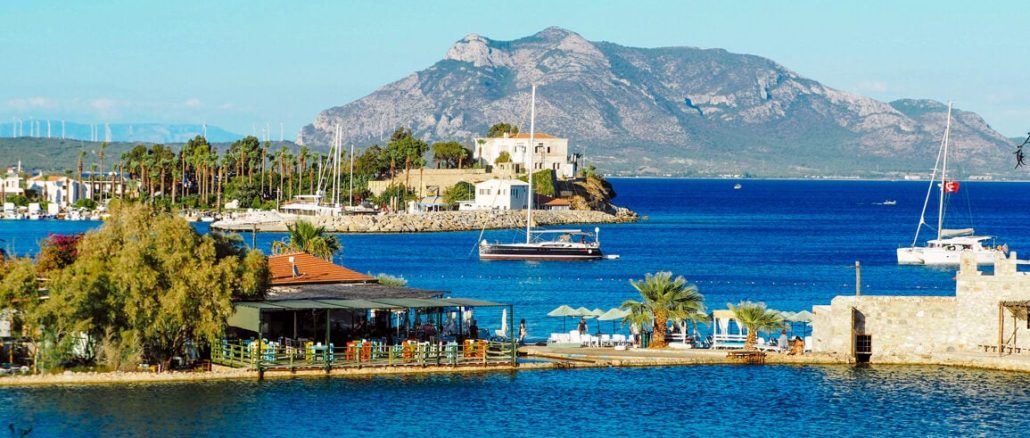 Datca
The quiet fishermen village Datca is located about 65 kilometers from Marmaris.

Datca, with just 8000 inhabitants is on a peninsula surrounded by nature. Its location is unique: North of the peninsula is the Aegean Sea and at the South the Mediterranean Sea. From the peninsula you have a panoramic view on the Greek islands Kos, Simi and Rhodos.

Datca is not yet discovered by mainstream tourism because there is no airport nearby. Here you can still taste the real Turkey in Datca. The village is famous for its high oxygen level in the air and the low humidity. Even in the hottest summer months, a gentle breeze will allow for a pleasant stay. The sea and the coast line are stunningly beautiful. In the village itself you can find a little beach and there are plenty quiet little bays where you can enjoy the peace and beauty.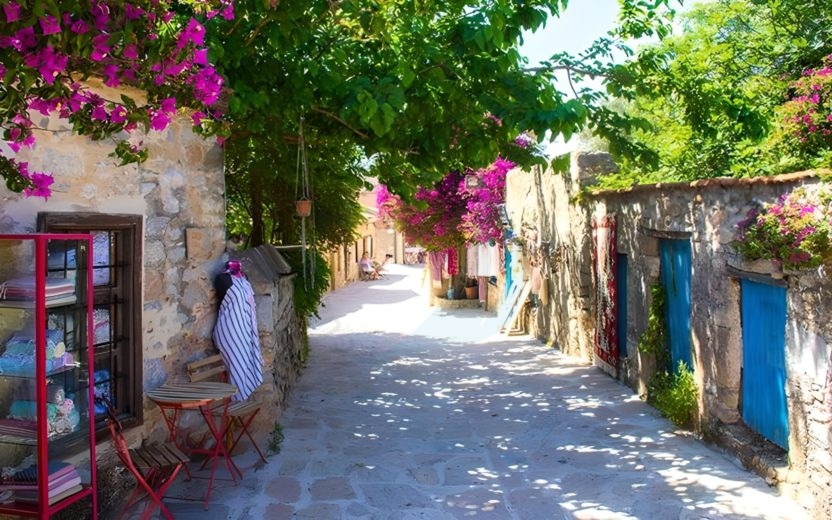 Old Datca
When you are in Datca you can visit the natural hot water spring in the centre of Datca. This little lake feeds a small water fall, where between 4000 and 5000 liter water flows into the sea every minute. The hot water allows you to swim also in the coldest winter months. On Friday and Saturday a visit to the weekly market is certainly worth while; on this market you can buy cheap vegetable, fruit and clothing."Eski Datca" or Old Datca is located 4km from Datca Historically this was the old centre of Datça. Walking around there will give you the idea that you are going back in time by centuries! Walking down the narrow streets, you can enjoy the old architecture of the houses which has remained intact.