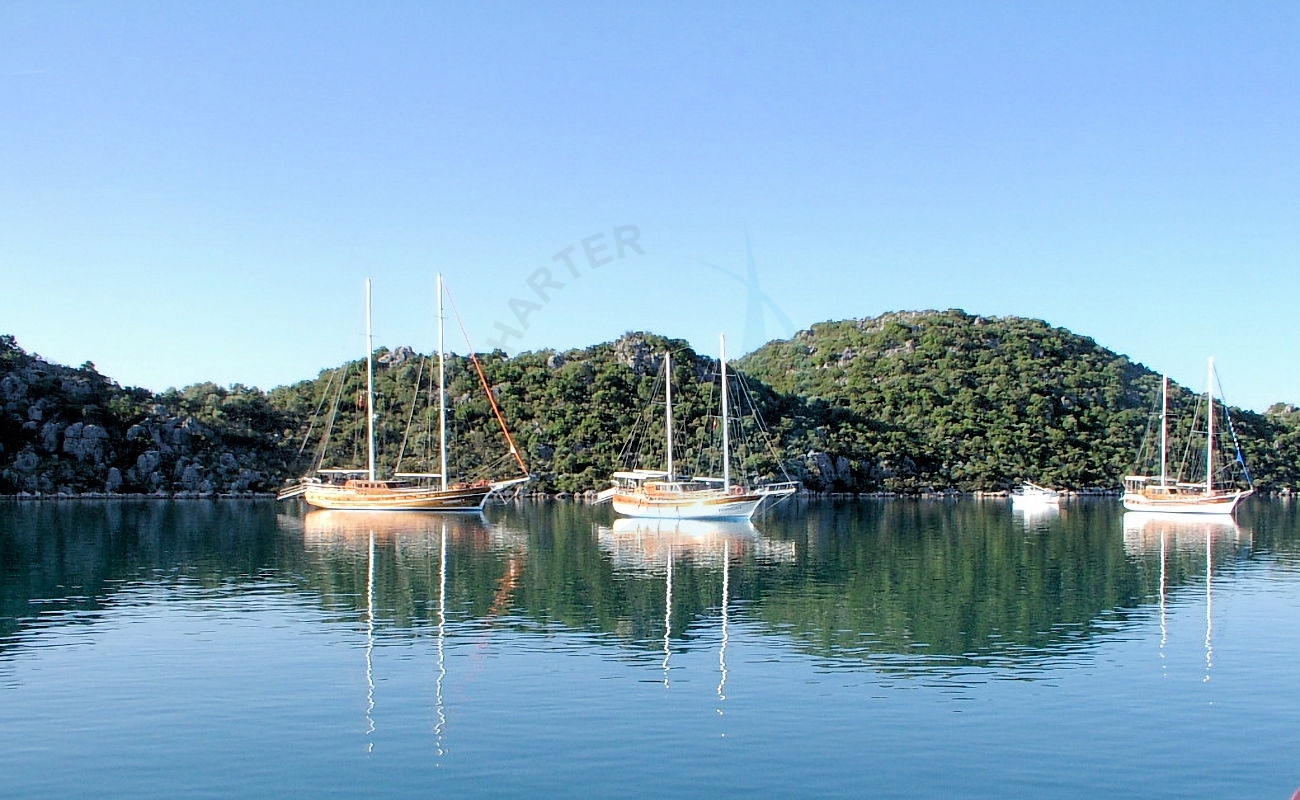 Bencik Bay
Bencik Bay is located within the boundaries of Hisaronu at the thinnest point of the Datca Peninsula, separating Marmaris from Datca.
History of Bencik Bay
When the Persians invaded the Aegean coast in 540 BC, they came to these places.
According to Herodotus: "In 550 BC, the Persians came to Datca Peninsula with the army under the command of Harpagos, the satrap of Caria. When the people of Cnidus heard of this, they decided to open up the narrowest part of the peninsula for one kilometre as a line of defence and to unite the Gulf of Gokova with the Gulf of Hisaronu. This would merge the two seas, turn the peninsula into an island and make it easier to defend. The work was carried out with great effort, but during the excavations, irreparable wounds began to open everywhere, especially in their eyes. As a result, they failed to turn the peninsula into an island and the Persians also owned Knidos.
Geography of Bencik Bay
All along Bencik Bay, where the sea meets the shore, there are pine forests. As this bay is sheltered from strong winds, it is one of the most popular bays for yachts coming to Marmaris and Datca. You can also reach Bördübet Bay by walking for half an hour from Bencik Bay.