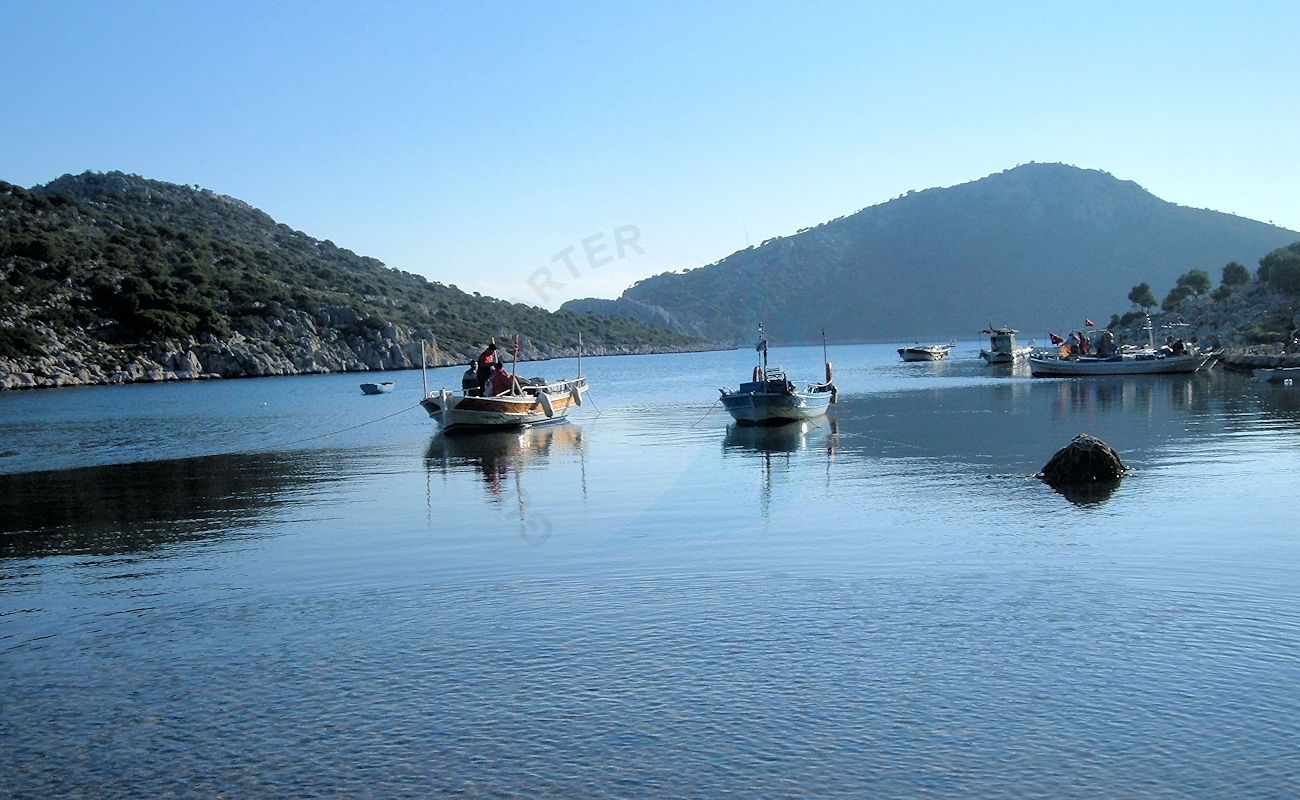 Serce Bay
Serce bay lies 1.2 km to the NE of Çatal Adaları. The narrow entrance (135 m) of this cove between two high humps is not visible from a distance. When you get closer, you can see the passage between the steep points towards the mainland behind. Care should be taken when entering as there are reefs off the western point that extend out for about 10m. Glass objects have been excavated from a Byzantine wreck dating from the 11th century. These are on display in the Bodrum Museum.
Serce Bay is fjord-like; you get a kind of shiver at the entrance with its huge steep rocks. The water in the bay is deep; 40m at the entrance and 30m in the inlet. There are two inlets in the bay. After the entrance, the bay narrows to the north and this part is called Serce bay. The southern corner is Akca Bay. The water shelves to the shore on the north and drops to 10m depth in the middle. Local fishing boats occupy the western shore. Look out for the restaurant's floating moorings, which you can use if you can find one free. The bottom is firm and you can anchor with a line on shore.
There is a restaurant and buffet in the trees. You can get some limited supplies. A rough track in the valley leads to Fenaket village (9km). Donkey rides are organised to the village. It is said that there are 41 cisterns in the area. 40 cisterns have been found, but the last one, completely covered with gold, is still missing.
Serce bay is an attractive anchorage. The water is cool and clean. The hillsides are covered with olive trees. The anchorage is wider in the south. There is enough depth for anchoring. Drop the hook ashore in 5-8 m with a line. Akca Bay, ends in a pebble beach and there is a restaurant ashore. The restaurant has floating moorings.
Serce bay offers all-round shelter. When the prevailing wind is strong, it pushes the swell into the bay.