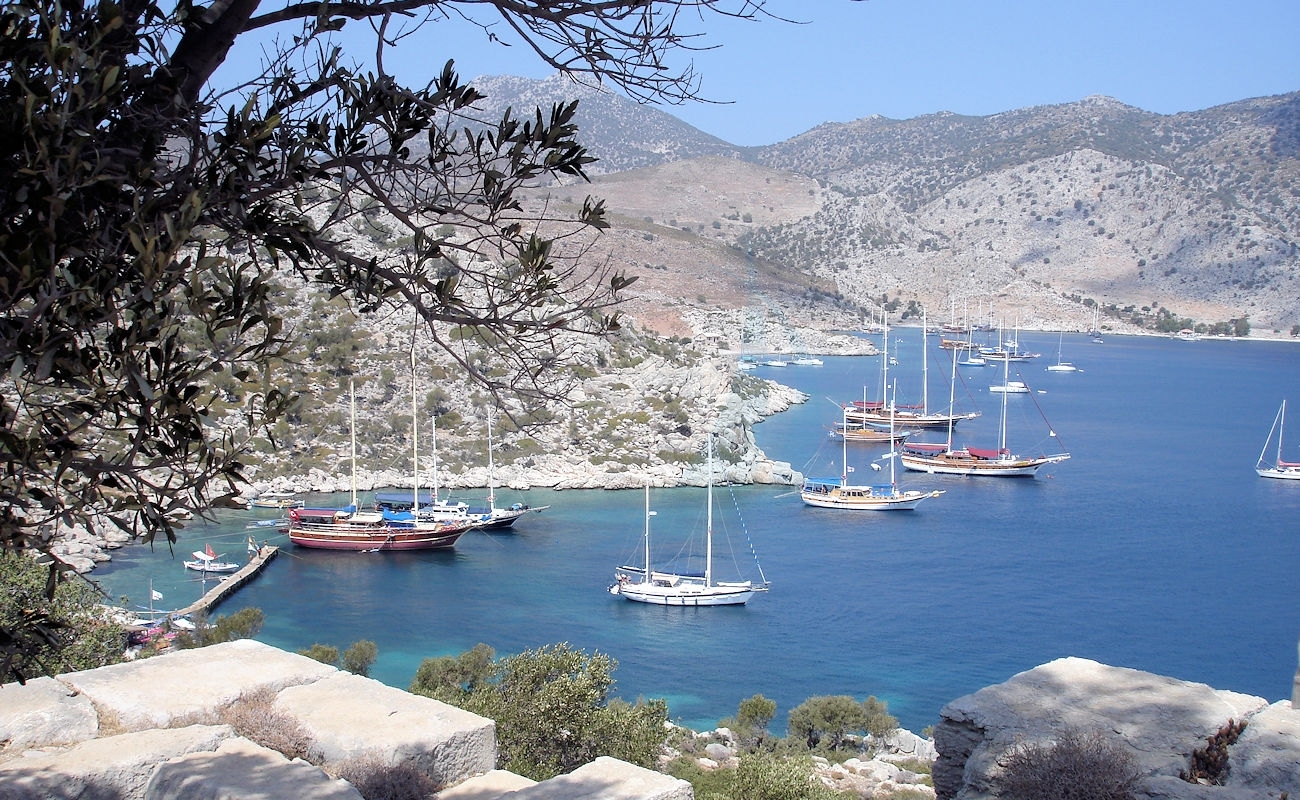 Bozukkale Bay Loryma
If you want to reach Bozukkale Bay and the ruins of the ancient city of Loryma, where boats travelling from Marmaris to Bodrum are accommodated, you must first drive from Söğüt to Taşlıca and then walk a little.
Bozukkale Bay is one of the most important stopping points for blue cruise boats and yachts today with its sheltered position against the wind. The bay had a strategic importance in history due to this location.
In 1412 BC, the Atino navy stayed here, and in 395 BC, the navy was assembled here before the Knidos naval war. Today, there are three restaurants serving blue cruise boats and yachts in the bay.
The ruins of the ancient city of Loryma are located at the entrance point of the bay, on the hill overlooking the bay. The most important ruin of the city is the castle, which is 120 metres long and 10 metres wide and in very good condition. The castle was built to protect the entrance to the bay and fortified in time. Let us note that there is another ancient castle on a hill to the north of the gulf, which is quite difficult to climb.