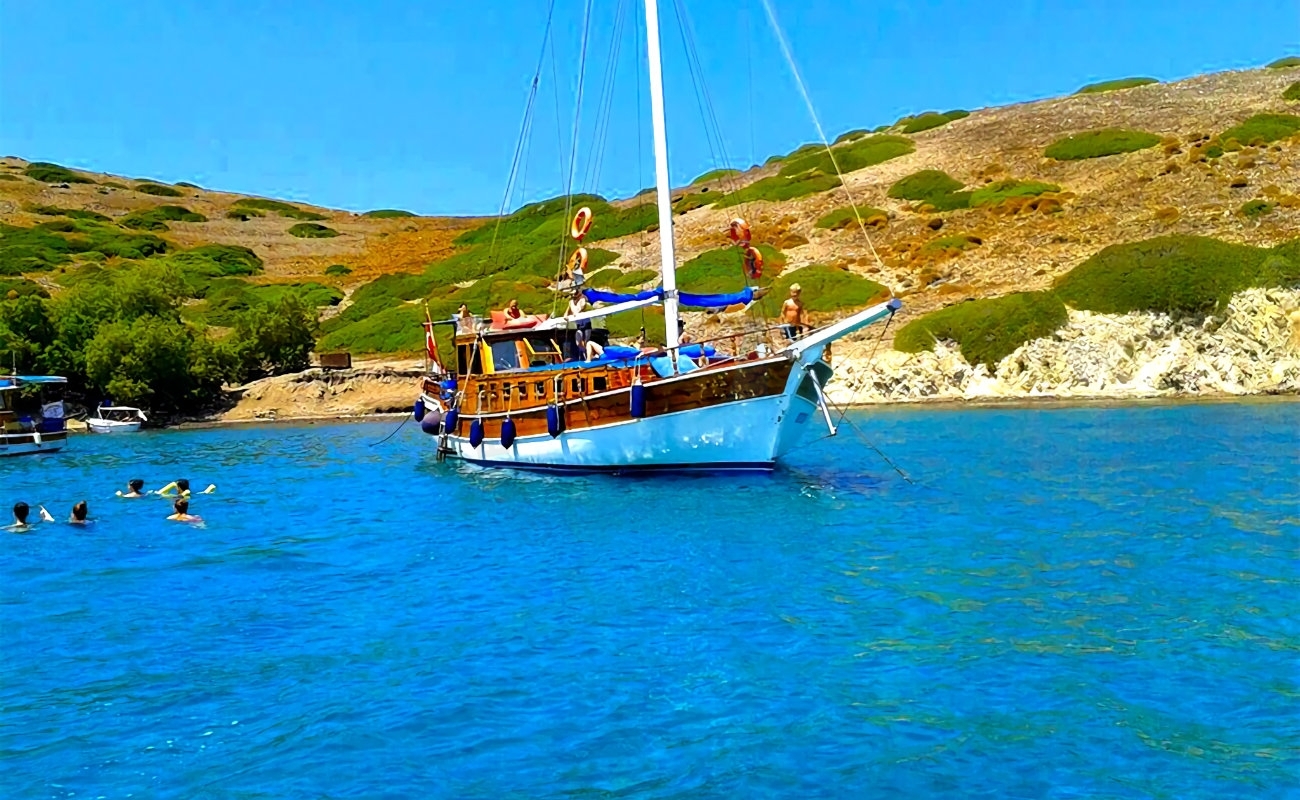 Orak Island
Orak Island, also known as Orak Adası in Turkish, is a small and picturesque island located in the Aegean Sea, off the southwestern coast of Turkey. It is part of the Bodrum Peninsula, which is known for its stunning natural beauty, clear blue waters, and numerous islands and coves that attract visitors from around the world.
Orak Island Scenic Beauty
Orak Island is renowned for its natural beauty. It features rocky terrain, pine-covered hills, and crystal-clear waters, making it a visually appealing destination.
Swimming and Snorkeling
Orak island is surrounded by pristine waters, making it an excellent spot for swimming and snorkeling. Visitors can explore the underwater world and discover marine life in the surrounding coves.
Proximity to Bodrum
Orak Island is not far from Bodrum, a well-known resort town that offers a wide range of amenities, including dining, shopping, and nightlife. This proximity makes it easy to combine a visit to Orak Island with a visit to Bodrum.
Orak Island Relaxation
Orak Island is a peaceful and tranquil destination, making it perfect for those seeking relaxation. It offers a serene atmosphere where you can unwind and enjoy the Mediterranean climate.
Orak Island is a hidden gem in the Bodrum Peninsula, offering a peaceful and unspoiled natural setting for travelers looking to escape the crowds and enjoy the beauty of the Turkish Aegean coast. Whether you visit for a day trip or decide to camp overnight, it's a place where you can connect with nature and relax in a stunning coastal environment.