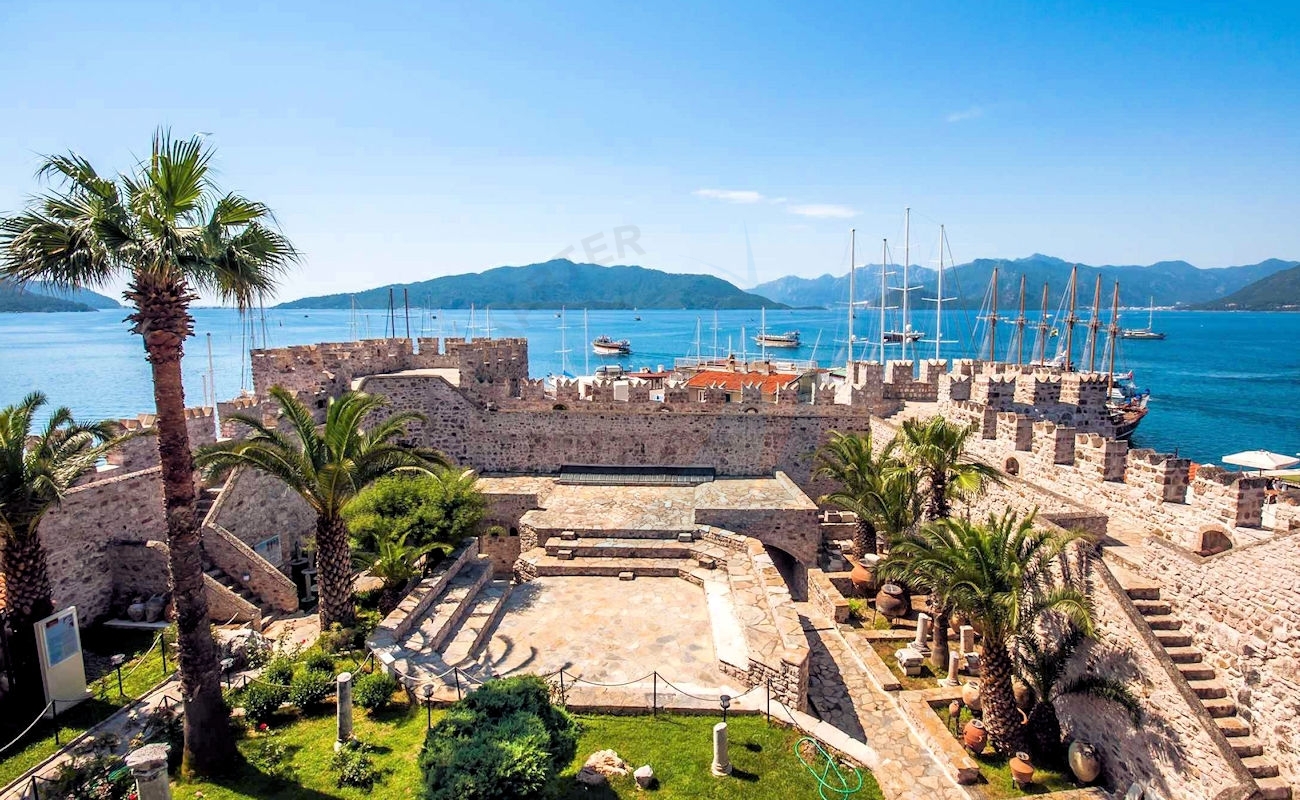 Marmaris Castle
Marmaris Castle is situated in Marmaris, Turkey, and was restored by Suleiman the Magnificent during his expedition against Rhodes. It is one of the few castles in Turkey with a museum.
The construction of the first city walls in Marmaris dates back to 3,000 BC, according to Greek historian Herodotus. However, the most well-known written source about the castle's construction comes from the celebrated Ottoman traveler, Evliya Celebi, in his work Seyahatname. Celebi, who visited Mugla and the surrounding areas in the 17th century, asserts that Sultan Suleiman ordered the castle to be constructed before his expedition to Rhodes. The castle functioned as a military base for the Ottoman Army during the expedition.
A crucial section of the castle was demolished in World War I by a French warship. The city was nearly entirely destroyed by Fethiye earthquakes in 1957, but the castle and the historical structures surrounding the stronghold remained unharmed. Until 1979, the castle was inhabited by locals and comprised 18 residences, a fountain, and a cistern. Renovation work has been ongoing at the castle since then.
The fort was recognized as a monumental structure in 1983 and became a museum in 1991.