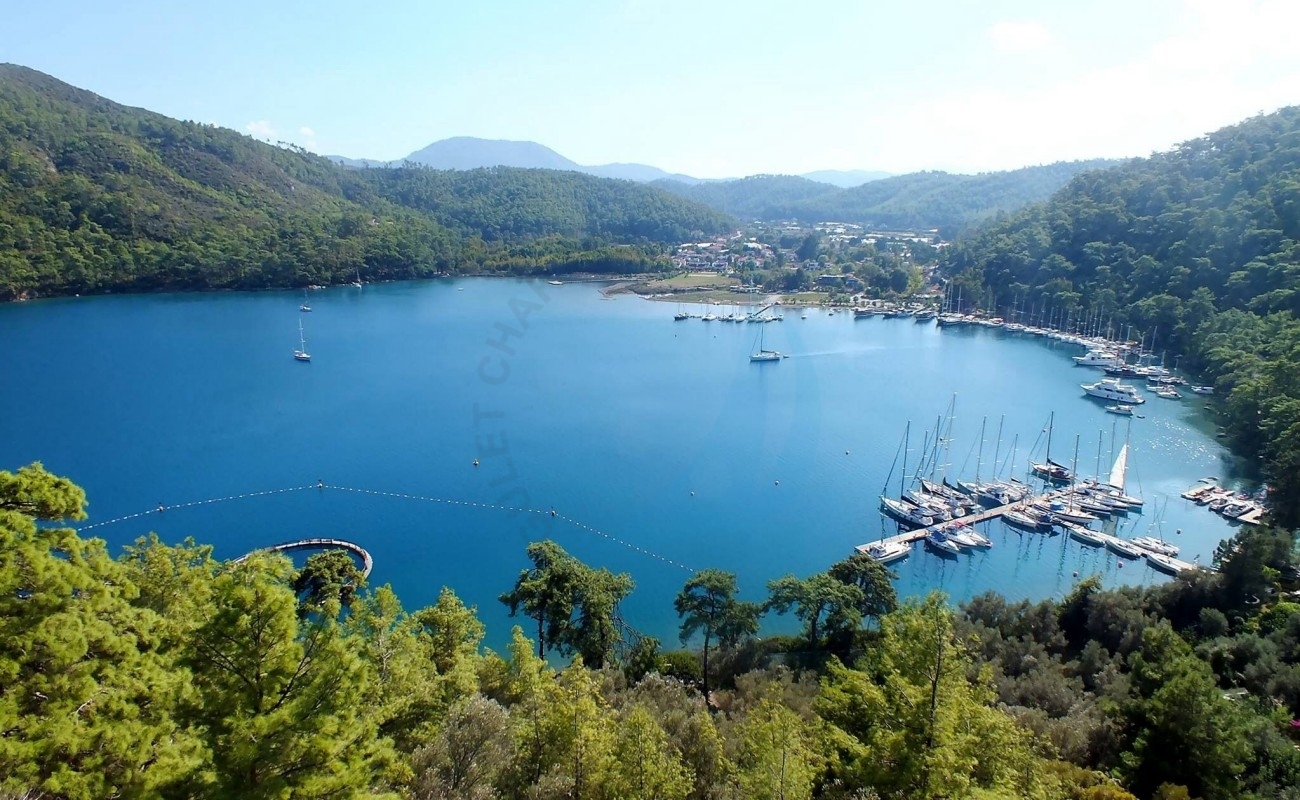 Karacasogut
Karacasogut is a charming coastal village located on the Aegean Sea in southwestern Turkey, near Marmaris in the province of Muğla. It is known for its natural beauty, serene atmosphere, and as a peaceful getaway destination.
Karacasogut Scenic Beauty
Karacasöğüt is surrounded by lush green hills, pine forests, and olive groves, creating a picturesque backdrop for the village. The clear blue waters of the Aegean Sea add to its natural beauty.
Karacasogut Boating and Sailing
Karacasogut's sheltered bay makes it a popular destination for boaters and sailors. Many boaters anchor their vessels here, and you can also find opportunities for boat tours and cruises in the area.
Peaceful Atmosphere
Karacasogut is renowned for its peaceful and laid-back atmosphere. It's an ideal place for travelers looking to escape the hustle and bustle of busier tourist destinations and enjoy a quiet, relaxing vacation.
Fresh Seafood
Like many coastal villages in Turkey, Karacasogut is known for its seafood. Local restaurants offer delicious seafood dishes, allowing visitors to savor fresh catches from the sea.
Nature Exploration
The surrounding hills and forests provide excellent opportunities for hiking and nature exploration. You can embark on scenic hikes to enjoy the local flora and fauna or simply take leisurely walks to appreciate the natural beauty.
Overall, Karacasogut offers a serene and unspoiled environment for travelers who appreciate the beauty of natural landscapes and a peaceful coastal village atmosphere. It's a great choice for those seeking relaxation and a break from the hustle and bustle of more crowded tourist destinations.