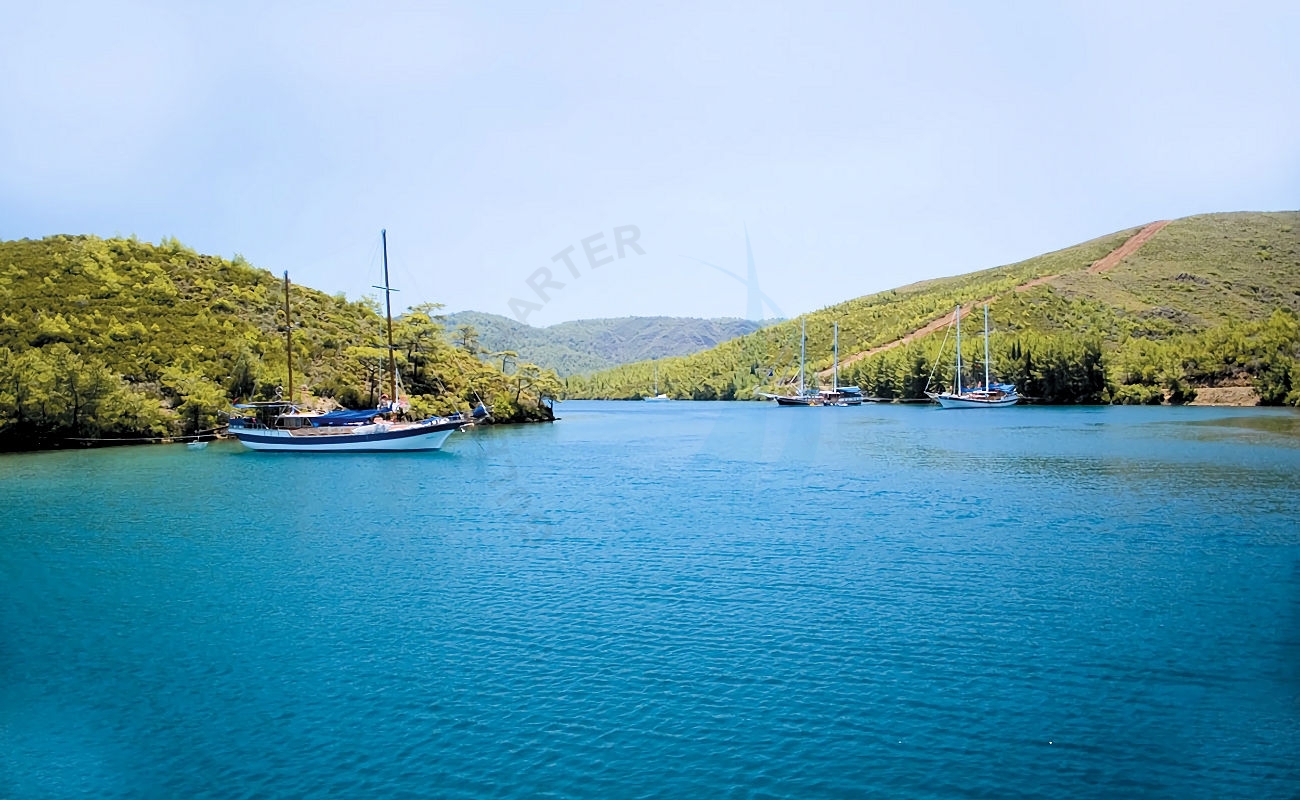 English Harbour Gokova
English Harbour Gokova is situated in the Marmaris district of Muğla.
As the largest bay in Gökova Bay, English Harbour Gokova stretches for 1.5 kilometres and is 500 metres wide. Pine forests cover the bay, and the surrounding area is home to endemic plants.
The bay's famous turquoise-coloured and clear sea makes it a popular attraction for boat trips. Revised: The bay offers opportunities for activities such as swimming, sunbathing, diving and snorkelling.