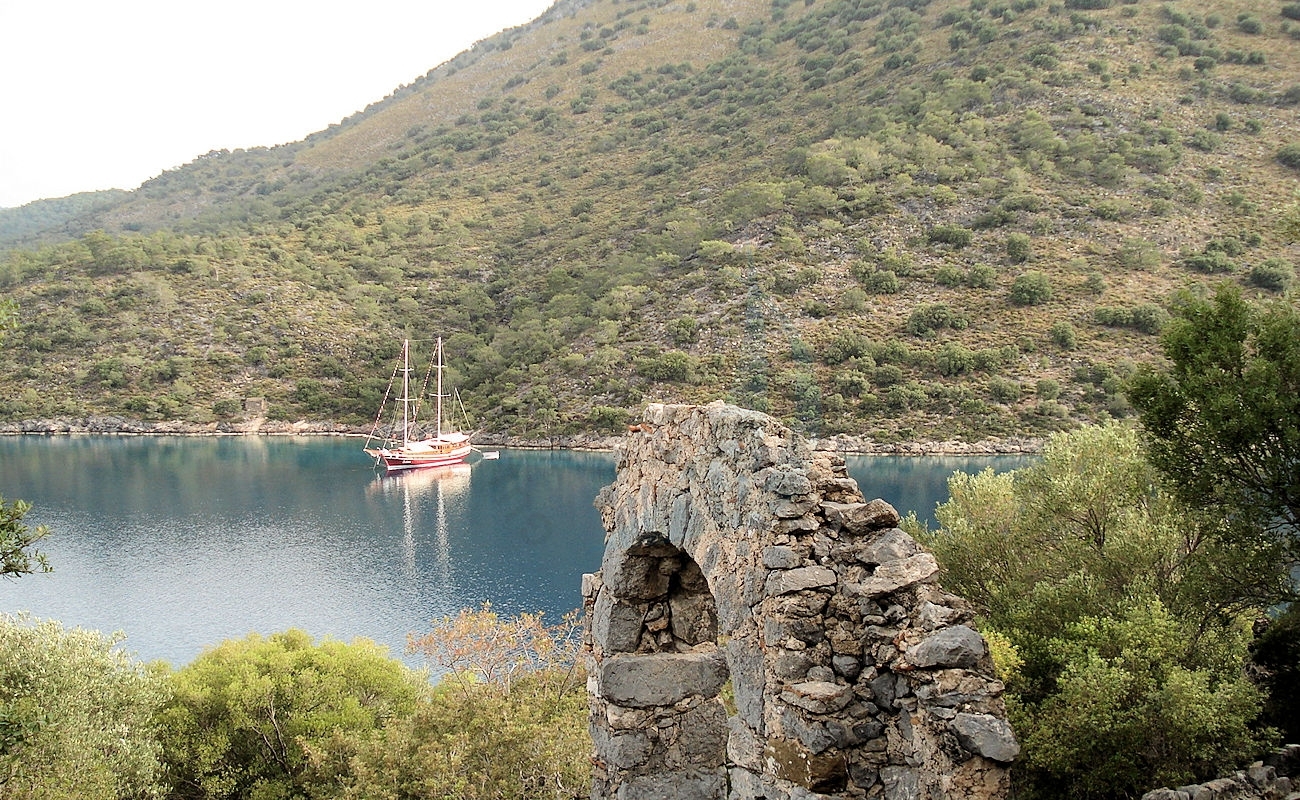 Gemiler island
Gemiler island is situated off the coast of Turkey in close proximity to the city of Fethiye. Background information is also available. The island features remnants of several churches constructed between the 4th and 6th centuries AD, alongside an array of related buildings. Experts postulate that it was the initial burial ground of Saint Nicholas. The original name of the island in Turkish is Gemile, deriving from the Greek noun kamila which means camel. This is because of its geographical contour.
The island is home to Byzantine ruins of five Greek churches constructed between the fourth and sixth centuries AD, as well as a 350-metre processional walkway. There are also forty other ecclesiastical buildings and over fifty Christian tombs from the same period. One of the churches, situated at the westernmost end of the processional walkway, was chiselled directly from the rock at the highest point of the island. It is possible that the island was utilised by Christian pilgrims en route to the Holy Lands.
According to modern archaeologists, the island might be the site of St. Nicholas' original tomb. Known as Gemiler island in Turkish, meaning "Island of Boats," the name may refer to St. Nicholas' position as the guardian saint of sailors. Seafarers in the medieval era also referred to the island as St. Nicholas Island. Archaeologists contend that he was laid to rest in the rock-cut church after his demise in 326. His remains persisted there until the 650s, when the island was vacated due to the looming danger of an Arab fleet. Afterwards, they were transferred to the town of Myra, situated approximately 25 miles (40 km) to the east.