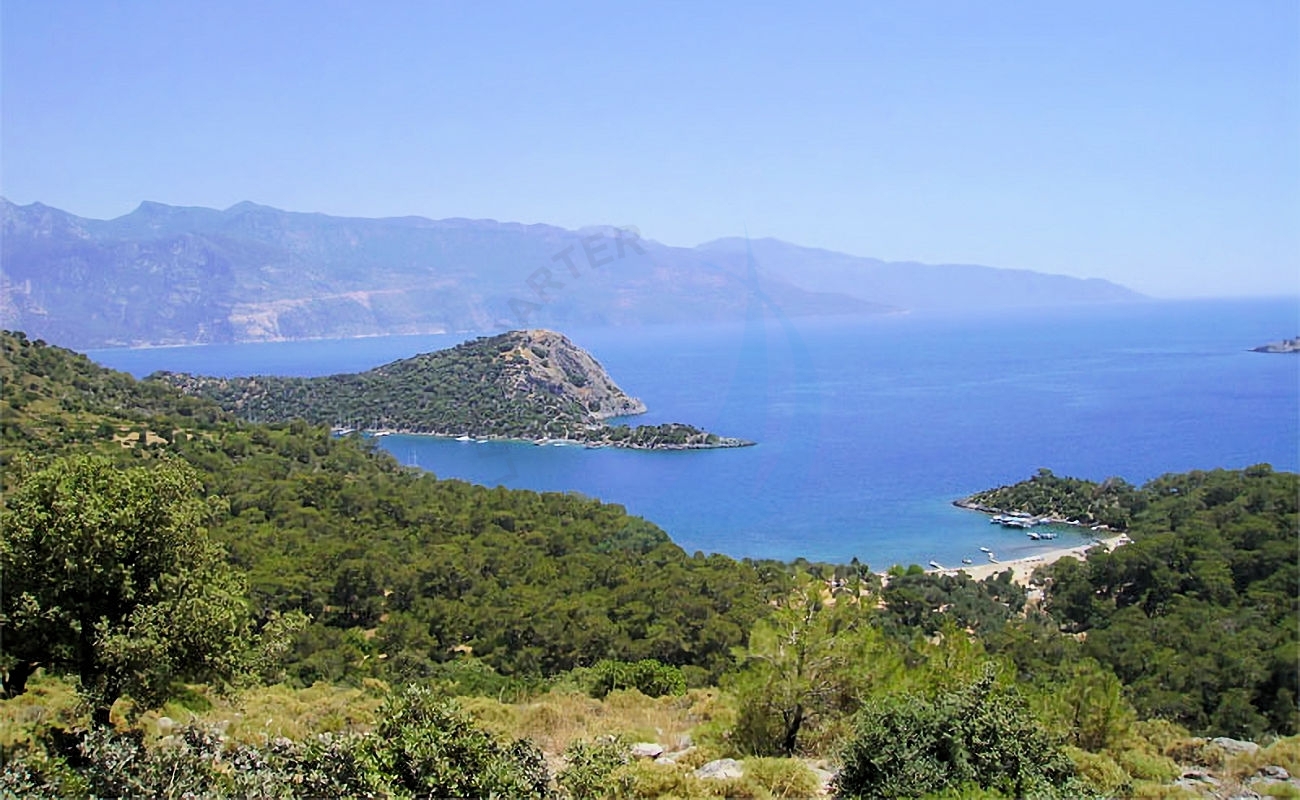 Gemiler Bay
The structure named Delikli cape terminates in a circular opening, resembling a hoop-shaped rock. Gemiler Bay is situated in the northwest of Gemiler Island and features a sandy bottom. Anchorage can be achieved by either being pushed off or dropping anchor at a depth of 6-9 metres with a line ashore. The shoreline situated behind the beach is woodland consisting of olive trees. During summer, the beach and hillsides can become very crowded with visitors arriving by land. The anchorages are also congested with powerboats constantly entering and exiting the bay.
Access to Kayakoy is via a challenging 5.5 km trail. Two routes are available to reach Fethiye from here: one is 15 km long and the other is 20 km long. Regular transport options are offered. A 15-minute walk along a catawalk leads to the ruined church Afkule. The church perched on the rocks offers an impressive sight with a tremendous view overlooking the Gulf of Fethiye.
For those who seek serenity, the anchorage on the north of Gemiler Island is perfect.