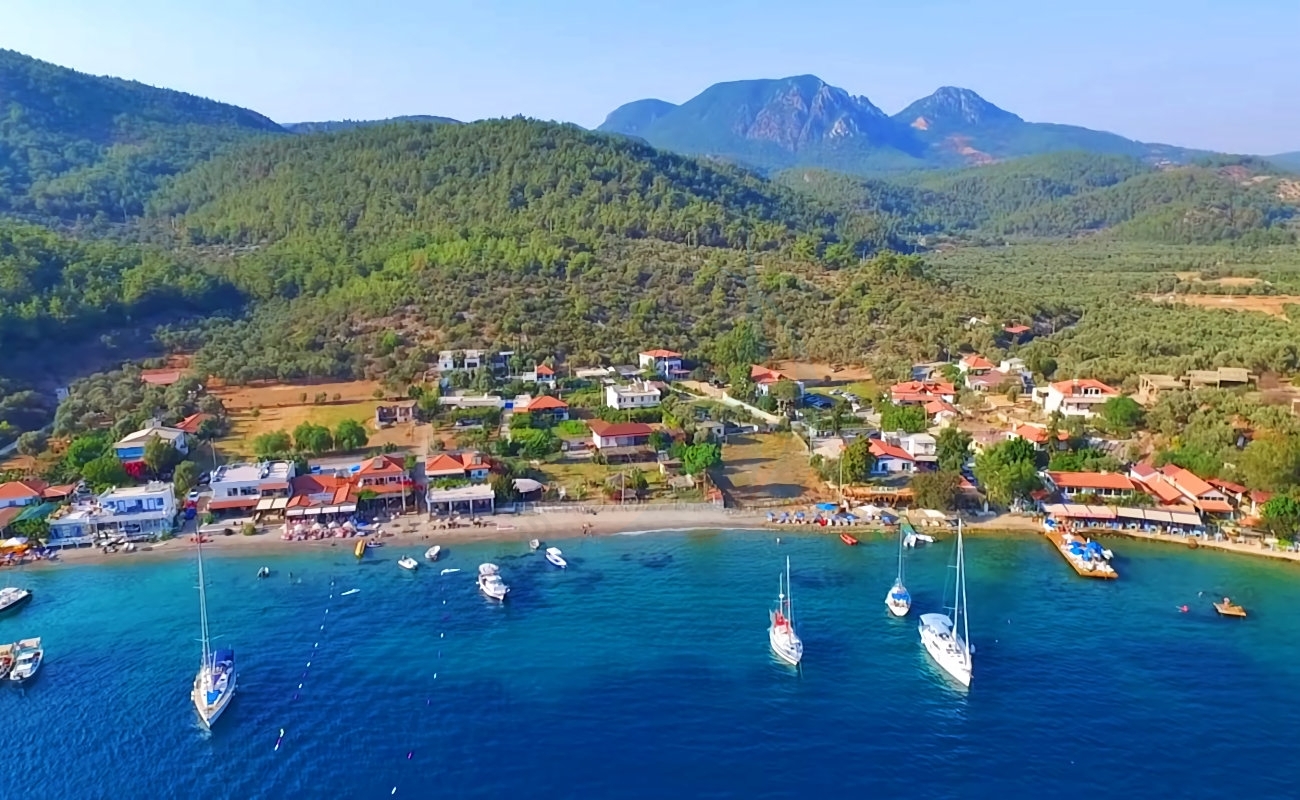 Cokertme
Cokertme is a charming coastal village located on the Bodrum Peninsula in southwestern Turkey. It is situated along the Aegean Sea, near the town of Bodrum, and it is known for its natural beauty, relaxed atmosphere, and as a haven for those seeking a quieter and more traditional Turkish coastal experience.
Scenic Beauty
Cokertme is surrounded by lush green hills, olive groves, and pine forests, creating a stunning natural backdrop for the village. The crystal-clear waters of the Aegean Sea add to its beauty.
Cokertme Beaches
The village offers access to several small, sandy beaches and coves where visitors can relax, swim, sunbathe, and enjoy the peaceful surroundings. These beaches are typically less crowded than those in more touristy areas.
Traditional Fishing Village
Cokertme has retained its traditional fishing village charm, with local fishermen often seen bringing in their daily catches. You can savor fresh seafood at the local restaurants.
Peaceful Atmosphere
One of the main attractions of Cokertme is its laid-back and tranquil atmosphere. It's an ideal place for travelers looking to escape the hustle and bustle of busier tourist destinations and enjoy a serene coastal experience.
Cokertme Boating and Sailing
The calm and sheltered bay of Cokertme makes it a popular destination for boaters and sailors. Many boats and yachts anchor here, providing a picturesque view of the bay.
Hiking and Nature Exploration
The surrounding hills and forests provide excellent opportunities for hiking and exploring nature. You can embark on scenic hikes to enjoy the local flora and fauna or take leisurely walks in the peaceful countryside.
Proximity to Bodrum
Cokertme is located not far from Bodrum, a popular resort town known for its nightlife, shopping, and historical sites. This allows visitors to easily access a wider range of amenities and activities if desired.
Local Cuisine
Cokertme offers a taste of traditional Turkish cuisine, including delicious mezes (appetizers), grilled meats, and fresh seafood. Dining at local restaurants can be a delightful culinary experience.
Overall, Cokertme provides a tranquil and authentic coastal experience for travelers who appreciate natural beauty, a traditional atmosphere, and the opportunity to unwind. It's a great choice for those seeking a quieter and more relaxed vacation along the Turkish Aegean coast.