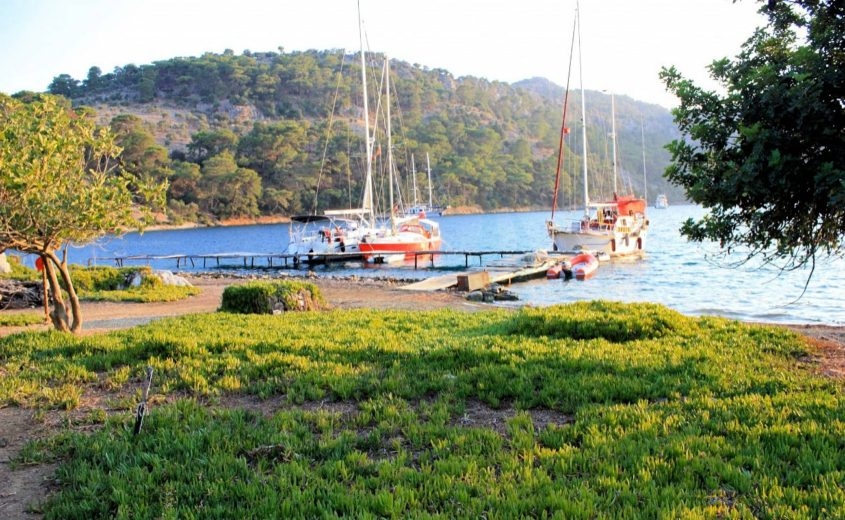 Yavansu Bay
Yavansu Bay is southeast of Kuyrucak Cape lies abay where the shoreline becomes shallow. A wooden pier is present where you can either anchor or berth. If you prefer to stay offshore, anchor at a distance of 10 metres.
The bay is open and prone to wind, therefore not a recommended shelter. It is suggested to stay here only for a day.
In front of the hills covered with olive and pine trees, where the pier is situated, occasionally a restaurant provides service. Along the shoreline, there is a large white bird-shaped structure comprised of stones that appears to be drinking water from the sea.
The bay is named Yavansu because the quality of the water that originates from the mountain is only suitable for animal consumption. Another nickname for the bay is "Seagull Bay" due to the seagull statue situated on the shoreline.