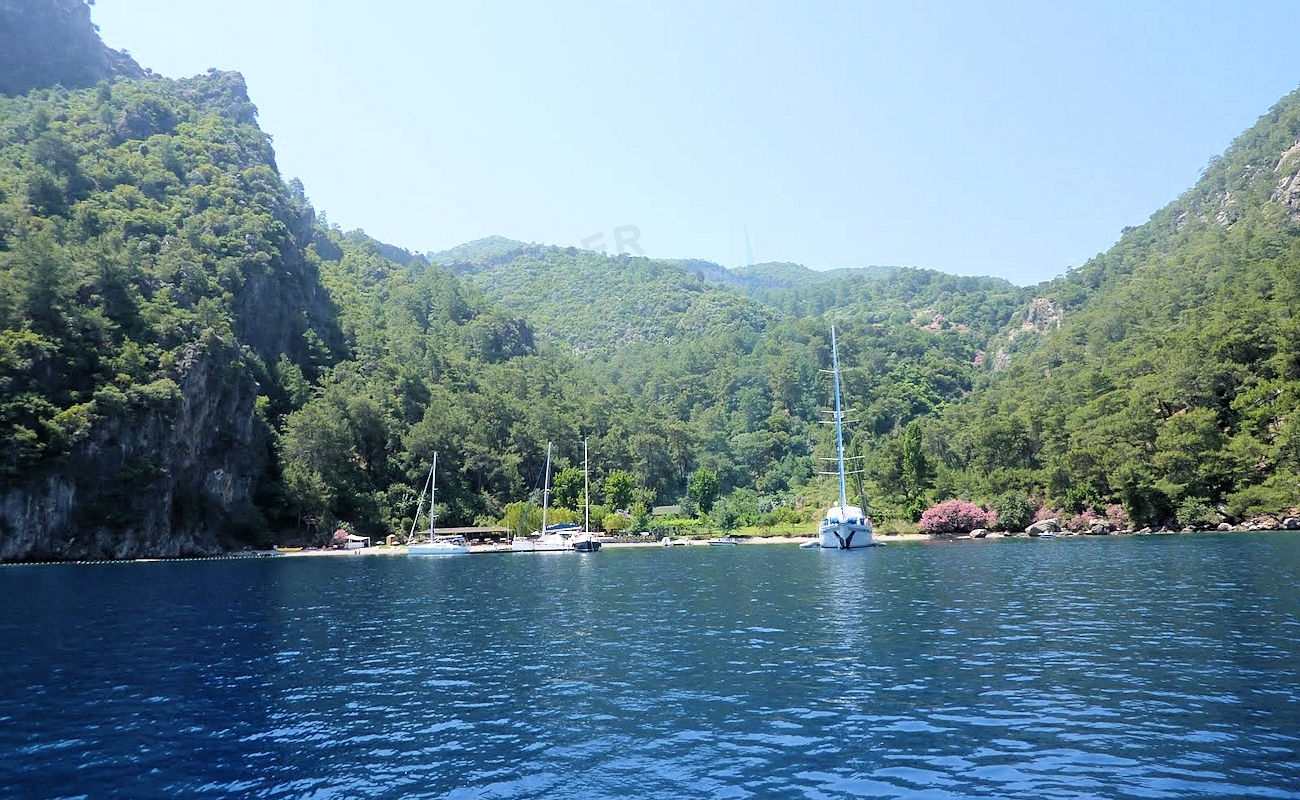 Turunc Pinari Bay is situated on the southeast corner of the point, while Sahin Cape sits on the eastern shore of the Gulf of Fethiye. The sandy beach is lined with pine trees, and the crystal-clear turquoise waters are inviting.
A charming restaurant is tucked away amidst the picturesque surroundings. The restaurant pier has the capacity to berth up to 15 boats, and there are laid moorings on the pier. The restaurant offers water and basic provisions for visitors. There is delicious spring water beneath a walnut tree on the hillside. The western shoreline offers excellent protection from the dominant winds. Vessels anchor approximately 20-25 metres off the beach and secure a line to shore. Extend your anchor chain, but maintain a safe distance from the shore. Sea-level rocks are present nearby, but they can be easily identified.
Bali massage relaxation is available under the harbour. Turunc Pinari Bay cannot be accessed by land.